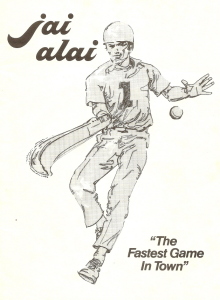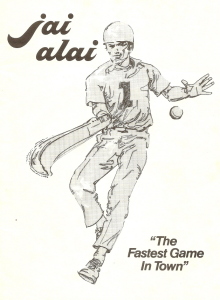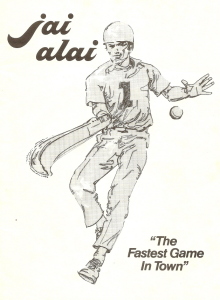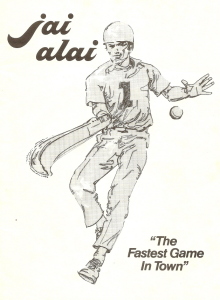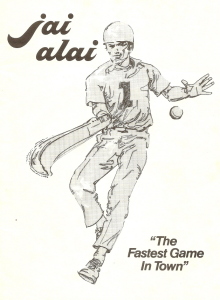 Dania Live Jai-Alai Schedule 2016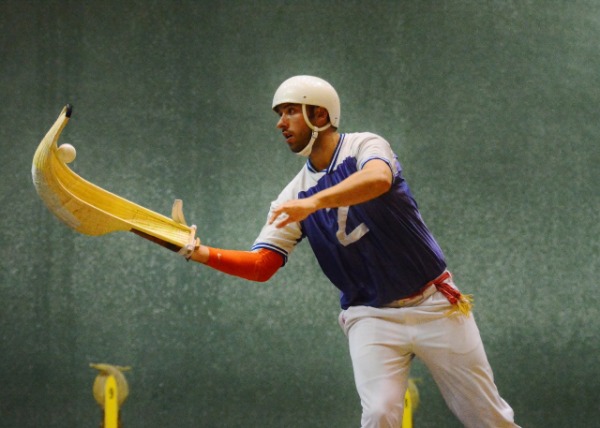 Imanol Lopez Champion Backcourter-Photo By Bo Chambers



Periodically throughout the year,important news will be posted here on this page along with the weekly reports.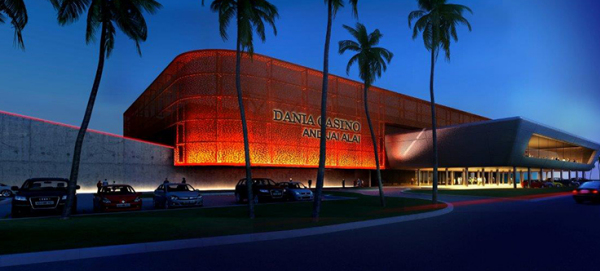 East of I-95 Sterling Road Exit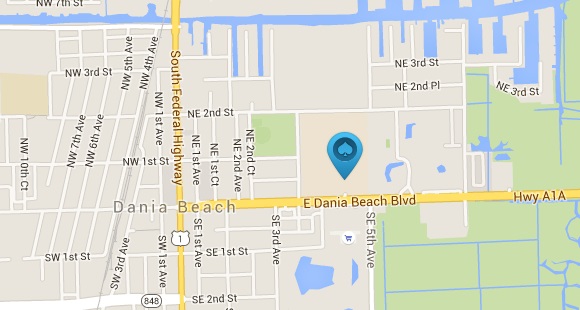 Jai-Alai The World's Fastest BallGame!!



Casino@Dania Beach Fl Entertainment Schedule
Booked so far: Jefferson Starship Feb. 27 at Dania, Foreigner March 11 at Dania and March 12 at Magic City, comic Ralphie May March 18 at Dania and March 19 at Magic City and Air Supply, April 15 at Magic City and April 16 at Dania.

"By giving them two dates, we are able to bring in shows that might have gone elsewhere," Savin said.

February 9th,2016
Florida Decoupling Debate Postponed
The fate of complex gambling legislation in Florida involving a compact between the state and the Seminole Indian Tribe remained unclear as one of two state legislative committees postponed debate on the issue Tuesday.
The Senate Regulated Industries Committee postponed debate on the compact and proposed legislation that would ratify the deal until next week. Earlier that day, the House Regulatory Affairs Committee entertained some debate and public comment on a proposed House version of the bill, but that legislation differs from the Senate proposal, and there are stark differences of opinions between the two legislative bodies on gambling as a whole.
The bill is being closely watched by the state's Thoroughbred industry because of a controversial proposal that would allow some parimutuel facilities to retain their licenses to operate casino-type games while shuttering their racing operations. The House bill would allow greyhound and harness tracks in South Florida to "decouple," as the issue is known, while directing money from a tax break on slot machines at parimutuel tracks to a purse fund for Thoroughbred horses.
Thoroughbred interests in the state are aggressively fighting any proposal to allow decoupling. While Gulfstream Park has declared that it has no intention of shuttering its racing operation, Thoroughbred horsemen and breeders have said that they are concerned that any allowance for decoupling at parimutuel tracks will threaten the viability of the Thoroughbred industry. The House committee did not discuss decoupling specifically, but three breeders asked to speak before the panel to voice their opposition to the concept.
Lynne Boutte, who said she operated a small Thoroughbred breeding farm in Marion County, said that passing legislation allowing for decoupling would jeopardize her family farm and the jobs connected to raising Thoroughbreds. She said that the decoupling issue was not germane to the legislation, which would primarily seek to validate a compact negotiated between Gov. Rick Scott and the Seminole Tribe late last year. Under the compact, the Seminoles would be allowed to expand the gambling offerings at their casinos while making $3 billion in payments to the state over the next seven years.
"We have been caught in a web of politics," Boutte said. "We are a lifestyle, we are a livelihood. … I ask you to draw a line through the issue of decoupling." Decoupling is being pushed by greyhound and harness tracks that want to retain their existing gambling operations but close their unprofitable racing operations.
Rep. Halsey Breshears, a Republican from Monticello who is a member of the committee, told the breeders that he sympathized with their argument, but he also said he would support decoupling on the premise that the parimutuel industry has not done enough to market its own product.
"There are lots of people in this assembly and this chamber who are for [agriculture] but are not from [agriculture]," said Breshears, noting his agricultural business interests. "But in terms of your business, you need to continue to look for ways to change your business and change [how you market]. Because that is what has happened here. You have lost your customers."
The postponement by the Senate committee likely means that more negotiations will take place on the legislation in the next several days. The legislature is currently at the halfway point of its 60-day legislative session.
February 9th,2016
They Can Not Stop Irastorza,Wins 14Miami Jai-Alai Players Report for the week ending Feb 8th,2016
With #36 Aritz only playing in 47 games since Nov 1st,#76 Irastorza is enjoying a picnic.He has won the most weekly wins every week since Nov 1st except for two weeks.I wouldn't be surprised if his good play has even surpassed his own expectations.
Irastorza's
win percentage is a whopping 30% (Superstar + Status) and his in the money a huge .641.I'm sure he's happy with his decision to return to Miami.
#76 Irastorza 14 wins
#41 Tico 9
#14 Ladutxe 7
#62 Luis 6
#32 Erkiaga 6
Players Out Of Action, Benat,Zuri,Enrique and Cisneros.
February 8th,2016

#31 Jairo,Rounding Into Good Form#31 Jairo
He came to Dania at the young age of 23 back in the summer of 2005.The resume that came with him was very impressive.He did well in both Spain (his homeland) and France.He finished first and second in many well regarded tournaments.When I first saw him play I tagged him as the next Foronda,who broke some records at Dania winning everything in sight.
Jairo
in Spain played in strictly partido double matches.Playing singles at Dania was new territory.However he adapted well and now has a nice singles game.last year Jairo played the Ft Pierce season which was all singles.I don't have the stats handy but he did well.
Now 33 years old and after the long layoff he has started out on the slow side at this new Dania meet.I couldn't help but notice that when your not playing your best or in a slump, bounces and calls don't seem to go your way.
I have noticed he is coming back in form and I have posted a recent game that will back that up.He is a now player that should be put in your bets.
Jairo has been in the top 10 at least 7 times through 2011.He had won 16% of his games in 2011 and 2009/10 winter meet.
I hope he continues moving forward and wish him the best.Now a family man who I think resides in Dania Beach.A few years back he did a interview conducted by Tom Contreras which I videoed.I'll have to hunt that down and upload it.
He has many fans and I'm one of them.
The Tide Is Turning

#41 Tico & #24 Patxi Collide Hard
Miami Game 11 May 27th,2015

February 5th,2016
Gambling Bills Likely to Spark High-Stakes Debate
House and Senate leaders will roll out gambling bills Friday that would allow the Seminole Tribe to add craps and roulette at its casinos, potentially do away with dog racing and most horse racing and open the door for slot machines in Palm Beach County


Late Thursday, Senate Regulated Industries Chairman Rob Bradley and his House counterpart, Regulatory Affairs Chairman Jose Felix Diaz, were working on details in the two proposals, slated for votes next week in both committees.


"We're still working on the language. We're going to be here all night. This is a gargantuan bill," Diaz, R-Miami, told reporters.


Both chambers' plans include legislation that would authorize an agreement inked by Gov. Rick Scott and Seminole tribal chief James Billie last month. That deal, called a "compact," would allow the Seminoles to add craps and roulette at each of the tribe's seven Florida casinos, on top of banked card games --- such as blackjack --- already in play at most of the Seminoles' facilities.In exchange, the Seminoles have agreed to pay the state $3 billion over seven years --- triple a $1 billion, five-year deal that expired last summer --- in what is believed to be the largest tribal revenue-sharing agreement in the country.


Separate bills will address pari-mutuel-industry issues that are permitted, but not specifically authorized, by the proposed compact, according to Bradley and Diaz.


To make the bills more palatable to gambling-leery lawmakers, the measures would do away with dormant pari-mutuel permits and eliminate some active permits.

But one of the most controversial items would allow horse tracks to do away with racing all types of horses except thoroughbreds, a process known as "decoupling," while keeping more lucrative card rooms and, for some, slot machines. A portion of the revenues from the compact would go to supplement purses for thoroughbred horse races, now running at Gulfstream Racetrack and Tampa Bay Downs.


Greyhound tracks would also be allowed to decouple, an idea that has been supported by many lawmakers but has faced opposition from greyhound breeders, owners and kennel operators. Horse breeders, owners and trainers also have strenuously objected to decoupling.


Decoupling horses "would essentially make welfare queens out of horsemen by creating an artificial set-aside market" and "wipes out any semblance of free enterprise," the United Florida Horsemen, representing owners, breeders and trainers, said in a statement.


Jai alai operators would have to keep their games under both proposals.


The measures would also allow slot machines in Palm Beach County and at a new facility in Miami-Dade County. Permits for the slots would be attained through a procurement process and would require operators to give up active permits to be eligible for the new games.

The Senate proposal --- which Bradley called "an aggressive plan to reduce gaming" in Florida --- would also allow Scott to "buy back" active permits, using money from the revenue-sharing agreement with the tribe. The House is not expected to include that provision in its initial roll-out, Diaz said.


The House will also offer a third measure, a proposed constitutional amendment that would require voter approval for any expansion of gambling after the compact and accompanying pari-mutuel changes are approved, Diaz said. The Senate is not yet proposing a similar measure.

The pari-mutuel-related bills would also reduce the tax rate on slot machines paid by Miami-Dade and Broward pari-mutuels, known as "racinos." The proposed compact would allow a 10 percent drop from the current 35 percent tax rate.

Diaz said his proposal will include a 5 percent tax reduction, and up to another 5 percent for pari-mutuels that agree to reduce the number of slot machines at their facilities. The South Florida operators each are allowed to have up to 2,000 slot machines, but all have fewer than that number, and some only have about 1,000, Diaz said.

Blackjack is off the table for the racinos, Diaz said, although the proposed compact would permit the games --- limited to 15 tables, and capped at maximum bets of $15 --- for the Miami-Dade and Broward facilities.


The Palm Beach Kennel Club, which for years has pushed for slots, would be able to add 750 slot machines and 750 "video racing" terminals, if it wins the bid for the permit.


Who gets slots has also been a point of contention for lawmakers. Voters in six counties --- including Palm Beach --- have approved slots for their local pari-mutuels, but gambling regulators have refused to sign off on the lucrative games. The Florida Supreme Court is now considering whether Gretna Racing, a small horse track and card room in Gadsden County, should be allowed to have slots without the Legislature's express permission. Voters in six counties --- including Gadsden and Palm Beach --- have approved slots for their local pari-mutuels.


With the 60-day legislative session nearing its midway point, Scott and the Seminoles have stepped up pressure on lawmakers to approve the compact.

Lawmakers have plenty of time, Diaz said Thursday.

"I think it's pretty early," he said, adding that the bill could be more difficult to pass as the end of the 2016 session approaches.

Diaz also said "we have the votes in my committee" to pass the measures.


"Things could change and people could change. But the members understand that this is a work in progress and they'll have another vote on it" before it reaches the floor, he said.

"Everybody's ideal scenario won't come true. There will be tough decisions for us to make as a body. I don't know if there will be anybody out there that will feel like they got everything they wanted," Diaz said. "But the bill …will be in a posture that is passable and will continue the conversation for us live to fight another day."


But Bradley --- whose committee includes senators who are opposed to any expansion of gambling as well as those who want slots in Gadsden and Lee counties --- wasn't as confident. Like Diaz, Bradley said he expects committee members to propose amendments to the legislation next week. The fate of the bills could hinge on what gets added to the measures.


"Right now, it's a jump-ball," he said.


February 1st,2016
Irastorza,leads in Overall Wins
Miami Jai-Alai: Going into last week #11 Jabi and #76 Irastorza were tied for the overall wins with 27 victories each.This past week Irastorza who will turn 40 this summer turned back the clock.Playing like a 25 year old he won 10 games from 32 starts.On the other hand #11 Jabi won only 6 games from 36 starts.Irastorza now takes 4 game lead and shows no sign of letting up.

#19 Rekalde good to see him back in the lineup.He has been out since early November,about 8 weeks.Also returning to action this week were #36 Aritz and #62 Luis

Still out are
#51 Cisneros,#22 Benat and #56 Zuri.
Last week most wins
#76 Irastorza
#14 Ladutxe 7
#34 Aitzol 7
#27 Jon 6
#35 Garro 6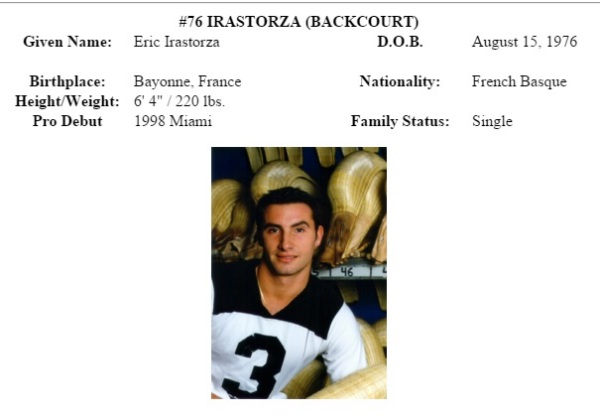 Click photo to visit Miami's website
February 1st,2016
There are eight racetrack casinos in South Florida, who could see their slot tax lowered from 35 percent to 25 percent and could begin to offer blackjack capped at $15 per hand if the compact goes through. At a post-event news conference, Scott said he respected the legislature's process, but also said he was satisfied with his negotiations with the tribe. Standing next to Allen and Chief James Billie, Scott said, "We did our part."
In Our Opinion
They will reduce the slot machine tax rate to 25%,which will benefit jai-alai and to some degree level the playing field with the Indians.Also we think they will not eliminate the mandatory pari-mutuels with a operating option.
January 31,2016
Owner of Hialeah Park plans to open fronton, poker room in Florida City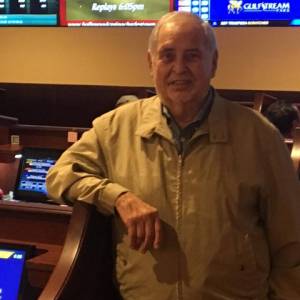 Hialeah Park owner John Brunetti is working with Florida City officials to open a new poker room and jai-alai fronton by the end of the year. Brunetti said the facility will be "an entertainment center," with attractions for both adults and children, and will cater to those near the intersection of Florida's Turnpike and U.S. 1.
"We have to figure out a way to get everyone from the Florida Keys to come," he said. "That will be our big push." Brunetti, who bought 38 acres for $6.7 million late last year, received zoning approval earlier this month from the Florida City council. The city must still approve the plan for his site. Mayor Otis T. Wallace cautions there are many steps to go, but he said the city is eager to work with Brunetti.
"I'm excited about the prospects," Wallace said. "It will have a whole spillover effect on other businesses and be a catalyst to the area." Florida City, with a population of 11,245 as of 2010, is the final stop for those traveling from Miami-Dade County on the turnpike to the Florida Keys. The closest card room to the area is about 35 miles north, up Krome Avenue at the Miccosukee Resort & Gaming. As South Florida gambling has expanded, parimutuel permits have long been frozen in the state. Hialeah Park acquired state approval for an extra jai-alai license based on a 1980 law that surfaced in 2011. The law allows a summer permit to be awarded to the lowest-performing parimutuel in a county with at least five existing permits. Magic City Casino officials, who also have an extra permit, had mentioned opening up in Florida City, but instead bought one-fourth of Dania Jai-Alai in 2014 and focused on that, opening a slot facility there earlier this month.
After running jai-alai, Brunetti could then open a poker room, which is legal at all parimutuel facilities. Slots aren't in play because only facilities that are part of a 2004 constitutional amendment or allowed by the Florida Legislature are eligible, and Brunetti has not sought permission.
But Wallace notes that the Legislature is discussing "decoupling" — the idea that horse tracks, dog tracks and jai-alai frontons can offer slots or poker without running a parimutuel. So the final plan for the facility is still in flux.
"We see it as a place that those traveling to and from the Keys might stop at," he said. "And we think Mr. Brunetti has the capacity to make it an attractive place to visit."
#10 Spinner,Areitio Team Up To Win
January 29th,2016
Prior to writing this article I want to make it perfectly clear I'm a Spinner fan.In my opinion he has done well at Miami,especially considering his total experience in the sport.It really takes great determination and a big heart to hang when the going gets tough.His talent will take care of it self as time moves along.
The below is said in jest
What's with the beard?
I just can't figure out where he's heading with it.
Is he moving to the Basque Country
Does he want to become a Rabbi?
Is he going incognito?
Did he land a gig playing Abraham Lincoln?
No money for blades
To many girls after him and he's hiding his good looks
Protection from the pelota
Is he in a contest with Sierra 1?
Did Jr. make it mandatory?

The Internet lighting may be deceiving and all it is 5'oclock shadow,if so ignore article..

Enjoy Spinner's win below

Dania's Handle Thursday Matinee Jan 28th,2016

Game 1 $2,858
Game 2 $2,790
Game 3 $3,689
Game 4 $5,247 (long post)
Game 5 $2,410
Game 6 $1,807
Game 7 $1,631
Game 8 $1,992
Total Handle $22,424 Matinee 1:30pm
These figures are anemic,especially when you are in the middle of the Florida winter season. From what I understand this meet is four months.Another month is scheduled after this meet.Source MyFlorida.Com.
After a recent trip and looking at the seating arrangement I realize exactly how portable these seats are.They could be taken down in a short amount of time.The stands for the two tellers also could go in a moments notice.No promos etc make me think the game is doomed,I really hope I'm wrong.One could say they are not ready enough for a promo's ,but what is stopping them to advertise in advance.I hope I'm not turning negative as I did enjoy the games during a recent visit.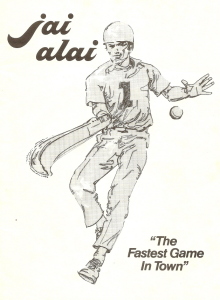 Miami Jai-Alai ,Jabi & Irastorza Fighting It Out
January 26th,2016,
#11 Jabi & #76 Irastorza
have found themselves in a dead even tie for the most wins.Each have 27 victories.Two weeks ago Irastorza won the weekly wins with 9 and Jabi finished second.Last week Jabi won with 8 victories and Irastorza finished second in a 5 way tie with 7.Also having 7 wins were #17 Duke,#18 Aizpitarte,#42 Angel,and #63 Arriza.
#19 Rekalde It's been almost 8 weeks since he has been seen on the court,I'm hoping it's a long vacation.
Players not playing
#19 Rekalde
#22 Benat
#36 Aritz
#51 Cisneros (turned 37 January 26th)
#56 Zuri
#62 Luis
Miami Poker It seems Miami's poker players have folded,they had another tremendous drop in business,in 2014 for the month of Dec they take was $196,647 in 2015 it dropped 86% to $27,769.
Ad from Miami website
Casino Miami is Miami Florida's newest and hottest casino. Come experience our gambling, entertainment, restaurant, and nightlife with 1,000 Las Vegas style slot machines, an expanded Poker Room, Dominoes, and Live Shows.
Poker Room Promotions Click Here
Casino@Dania Beach Update
Construction is moving along at a fast pace.The finish is in the near future.Estimate somewhere between 1 and 2 months
Live Jai-Alai Schedule 2016


January 19th,2016
Casino @Dania BeachDania Construction
After I walked the inside and outside of the Casino/Fronton my opinion is they will be finished in approximately three months.Early tuesday morning they were cleaning the parking lot indicating soon they will be black-topping and putting the white lines down.
FOOD I noticed there was a food track outside the entrance all day and it was still there when I left at about 9:30 pm.I noticed the bar on the main floor had menus,you can order from and it comes from the truck.Also it looks like one of the main snack bars will be open in the very near future.
VALET PARKING $5.00 is open from 9:00am NOTE: Call the valet desk prior to leaving and your car will be waiting,(tablets)
POKER ROOM is open and located on the second floor.I would recommend sitting with Felipe (Odmay Valdes),very cool headed and personable.
Studio 954 is not ready yet and is also located on the second floor.The first show is scheduled for January 23rd @8:00pm, Peter Cetera
I heard it will be open next week.
Dania Casino Promotions I noticed they were playing bingo,not for money but for FREEPLAY I think the max is $150.00 on the last game.
Sports Bar Opening soon,located on the second floor.
ElevatorsTwo new have been installed along with two escalators and stairs for the fitness conscience.
VIDEO I did take some video of the outside construction.They are now putting up the orange tiles on the front of the building.Soon it will look like the photos.The video is still in my trunk but I will work on them soon and upload to this page.
Jai-Aai I will catch up on the jai-alai reporting after my vacation.
Final comment The place will really look tremendous when finished,it's bright and cheery not dark like before.The big screens 2,are fantastic.The pelota is slightly harder to follow with the blue wall.The players are getting their confidence and timing back.It was a shame as I noticed at least 12 people were in line and got shut out.I would like to see everyone that wants to bet get their bet in.
Casino @ Dania Beach Update as of January 19th,2016
January 11th,2016
The Miami Winter Season Began Jan 1st,2016
#40 Lejardi Retires From Miami(Given name Fernando Lejardi) He started his professional career in 1992 in Mexico City.He was born in Marquina,Spain.In 1997 he won the Pepsi/All Sport Jai-Alai Championship.In 1998 he went to Miami and has played there until late Dec.2015.He is now 42 years old.He was an all-around excellent player.We wish him the best in his future endeavors.
Miami Win Leaders
Jabi-Aizpitarte,Tevin,& Irastorza all have 11 wins.
Players Who Won At Least Three games In One Performance
#76 Irastorza won 4
#11 Jabi,#24 Sierra,#17Duke,#27 Jon & #54 Alejandro,each won 3 in a single performance.
The Amazing Danny
He retired from a 33 year jai-alai career and never missed any court time from injuries.That alone is amazing.He weighed 138 pounds,as the saying goes,soaking wet.Strictly a finesse player with tremendous court sense and as crafty as they come.We have put up some of his games on YOUTUBE along with his retirement ceremonies held at Ft Pierce.We hope you enjoy them and SHARE.The Amazing Danny Videos Click here

The Casino @ Dania Beach Update The Casino at Dania Beach · We are still in the process of testing our brand new facility, but we are very hopeful that The Casino at Dania Beach will be open for our Jai-Alai season opener! We will post an update on our casino and poker room as soon as we get new information. We promise it will all be worth the wait!
Source: facebook

Dania Live Jai-Alai
On Monday & Tuesday Just Evening Performance
Wed-Saturday Both Matinee & Evening Performances
Season Runs Thru April 16th,2016
NO Jai-Alai on SUNDAYS,

Wed,Fri,& Sat. Matinee's Start @ 4:15pm Evening 10:00pm

You may view the games on Link2Bet but must have an account. Link2Bet Click Here

Dania Jai Alai performances:
Monday (6:30pm)
Tuesday (6:30pm)
Wednesday (4:15pm & 10pm)
Thursday (1:30pm & 10pm)
Friday (4:15pm & 10:30pm)
Saturday (4:15pm & 10pm)
January 3rd,2016 Updated January 4th.

Miami,Players Return From Vacation
On Wednesday January 6th,the following players will return from vacation.
Ricky,Enrique,Zuri,and Santiso.
Earlier this week
#21 Bereikua
returned and has already picked up four wins.
#51 Cisnerso
returned Sunday.Still out are
Rekalde and Benat.
#76 Irastorza who has won the most wins for the past seven straight weeks will have a tough time making it eight straight.As of today he is one game behind 7 to 6 on the week.with the tougher competition returning he may need some breaks.
Irastorza Streak Ended
#76 Irastorza
who has won the most weekly wins for the past seven weeks straight has been stopped.However it was as close as it could be.
#15 Zinkunegi
won eight games and Irastorza came in with seven.The big statistic that made that happen was the fact that
Zinkunegi
played in forty games.
Irastorza
played in just 29 games,that certainly made the difference.Four other players also won seven games last week.
Weekly Wins
#15 Zinkunegi 8
#71 Aldazabal 7
#21 Bereikua 7
317 Duke 7
#13 Areitio 7

#21 Bereikua returned from vacation and played red hot winning 7 out of 27 games.he was also in the money 12 times.The rest really helped the veteran who will turn 41 in March.

Even though that was great what about #13 Areitio who will turn 52 in February who also won 7 games.Even if he did play in 41 of them.He continues to defy his age.

Players still out of the lineup for Miami,Rekalde,and Benat
NOTE: #36 Aritz played in just 7 games last week.
#41 Tico returned but played in just 12 games.
#28 Carlos enjoyed his best week at Miami winning 5 games "Congrats Carlos".Playing there will make any player better.
#10 Spinner On the other side of the coin Spinner suffered through his worse week since joining Miami last year,he went zero for 29.All you can do is stay positive and stay mentally strong.That situation happens to all players.

The Casino @ Dania Beach is trying to make the opening happen on January 13th.The big question I have is will everything be 100% by that date? I'm a big believer of the first impression.I intend on bringing some business their way and wish them the best.

December 28th,2015
7 Straight Weeks For #76 Irastorza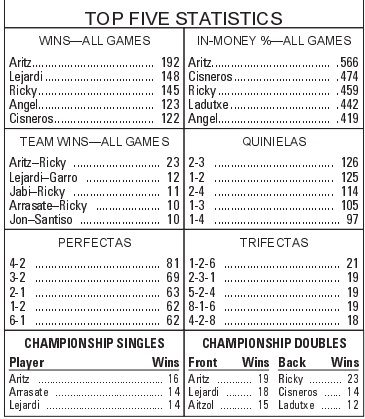 Miami Jai-Alai Despite #36 Aritz returning to the lineup #76 Irastorza led in weekly wins with 10.
Irastorza played in 28 games and won 35% of them (10) while being in the money 75% of the time.It's hard to stop a runaway train.Since his return to the court on Nov 1st,Irastorza has won 75 games 33%.
"High Cesta" to him,on his fine play and his decision to return to the U.S. to play.The game so desperately needs high quality players.
Weekly leaders
#76 Irastorza 10
#15 Zinkunegi 7
#60 Manuel 7
#31 Arrasate 6
#65 Guisasola 6 (playing very good)
#16 Enrique joins the following on vacation,#51 Cisneros,#19 Rekalde,#20 Rickey,#22 Benat?,#21 Bereikua?,#59 Santiso,
#36 Aritz is still leading in all three categories of the "Triple Crown". Dania Beach Casino
NO update to report on.Delays are expected from this corner as it was an extremely rainy summer.Two weeks ago the elevator shaft was on fire. read article Read Story
WEBSITE: Dania Website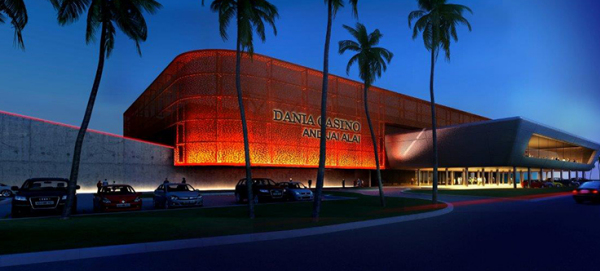 Dania Beach Casino located at 301 E.Dania Beach Blvd. Dania Beach Florida
Just East of US-1 --Opening SOON!!!!
Check the following link for updates on Dania Click Here NJAA
A Night at The Jai Alai

This short video tells the sad sad story of the state of the game today in about 8 minutes.
December 21,2015
Irastorza Again, 6 Straight Weeks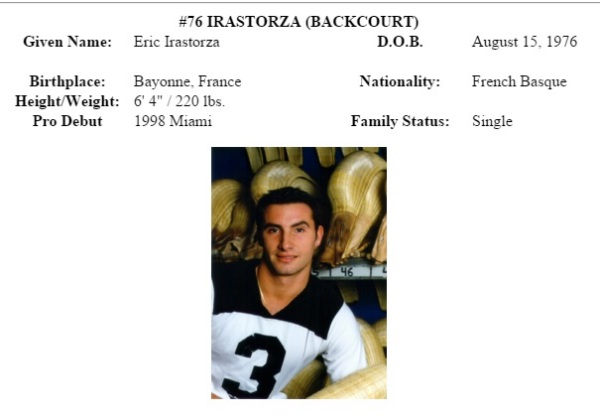 Miami Fronton,with Rekalde,Cisneros,Benat,Ricky and others on vacation #76 Irastorza is having a field day.He has won the most weekly wins for the 6th straight week.Again this past week he won another 11 games.He started in 32 games and won 11,which =34%,he was in the money 22 times which is 69%.No doubt he is the class of this group.
#76 Irastorza 11
#13 Areitio 8
#17 Duke 8
#40 Lejardi 7
#71 Aldazabal 7
The following is a portion of the article with a link in the window below.
John Lockwood, an attorney representing Ocala-based Second Chance Jai Alai, argued that the new regulations would have a "dire impact" on the facility. Second Chance uses only two jai alai players to fulfill its performance requirements, which allows the pari-mutuel to run a more lucrative card room.
Comment: Second Chance Jai-Alai was improperly named,their name should be NO CHANCE For JAI-ALAI--------The Thoroughbred Horseman have a strong hand in this matter and will fight back.I'm not sure that will even be enough to save jai-alai.
Fort Pierce For many years the Fort would open the first Friday evening of the new year.This year they will have their 40 performances according to My Florida the month of June,2016.They are scheduled to have two performances daily with Thursday's off and just a matinee on Sunday's. Last year was a total disaster under the new owners,you can definitely expect more of the same.Their business at both Miami and the Fort continue to decline,the old adage you reap what you sow is true.
July 10th,2013


Jai-Alai is dying a slow death
---
3-Jul-2013 Miami Jai-Alai Files July 3rd,2013
On June 27, 2013, Florida Gaming Centers, Inc. ("Centers"), the wholly owned subsidiary of Florida Gaming Corporation (the "Company"), received a valuation report from Jefferies LLC. As previously reported, Jefferies was engaged to determine the "Net Company Value" and the "Appraised Value" of Centers in the manner and in accordance with the terms set forth in Section 8 of the Warrant Agreement dated as of April 25, 2011 among Centers, the Company and certain warrant holders named in the Warrant Agreement (the "Report").
The Net Company Value and Appraised Value were required to determine the repurchase price for the warrants issued pursuant to the Warrant Agreement. The Company's repurchase of the warrants is a condition to closing the sale of Centers to Silvermark LLC pursuant to the Stock Purchase Agreement among the Company, Centers and Silvermark dated as of November 25, 2012.
As defined in the Warrant Agreement, when calculated in accordance with the sale of Centers, "Net Company Value" means the greater of (i) the net proceeds resulting from the transaction and (ii) the "Appraised Value." "Appraised Value" means the equity value of Centers that would be realized in a transaction between a willing seller and a willing buyer, neither of which is acting under compulsion and assuming each has full access to relevant information. The warrant repurchase price is determined by multiplying the "Base Percentage" by the Net Company Value. The current Base Percentage is 35%.
The Report indicated an Appraised Value, as defined, of $76.7 million as of May 31, 2013. Because this Appraised Value is greater than the net proceeds that the Company would receive from the Silvermark transaction, the Appraised Value would be the Net Company Value used for determining the warrant repurchase price. Multiplying the Net Company Value by the current Base Percentage would result in a warrant repurchase price of $26.845 million. Because the warrant repurchase price exceeds the proceeds the Company expects to receive from the Stock Purchase Agreement, the Company is evaluating its options.
The foregoing description of the Warrant Agreement is qualified in its entirety by reference to Exhibit 4.2 to the Company's Current Report on Form 8-K dated April 25, 2011. The foregoing description of the Stock Purchase Agreement is qualified in its entirety by reference to Exhibit 2.1 to the Company's Current Report on Form 8-K dated November 25, 2012.
On June 28, 2013, Silvermark notified the Company and Centers that it had exercised its right to extend the expiration time under the Stock Purchase Agreement until 11:59 P.M., E.T on July 31, 2013.
As previously disclosed, under the Third Amendment to Stock Purchase Agreement entered into by the parties as of May 8, 2013, if the transactions contemplated by the Stock Purchase Agreement had not been consummated on or before May 31, 2013, then Silvermark has the option to extend the expiration time, from time to time, to no later than 11:59 P.M., E.T. on August 30, 2013 upon written notice to the Company.
Forward-Looking Statements
This report and the exhibits hereto may contain statements that relate to future events and expectations which constitute forward-looking statements within the meaning of the Private Securities Litigation Reform Act of 1995. Forward-looking statements include those containing such words as "anticipates," "believes," "estimates," "expects," "forecasts," "hopes," "outlook," "plans," "projects," "should," "targets," "will," "will likely result," or other words of similar meaning.
All statements that reflect expectations, assumptions or projections about the future other than statements of historical fact are forward-looking statements, including, without limitation, forecasts concerning gaming industry growth or other trend projections, anticipated financial results or operating performance, and statements about the Company's or Centers' outlook and business and financial prospects. Forward-looking statements are subject to a number of known and unknown risks, uncertainties and other factors and are not guarantees of future performance. Actual results, performance or outcomes may differ materially from those expressed in or implied by those forward-looking statements. The Company disclaims any intention or obligation to update publicly any forward-looking statements, whether in response to new information, future events or otherwise, except as required by applicable law. FLORIDA GAMING CORPORATION Date: July 3, 2013 By: /s/ W. Bennett Collett, Jr. W. Bennett Collett, Jr. Chief Executive Officer
Seminole Tribe, Crist expected to sign gambling compact
April 2010
The proposal requires the tribe to pay a minimum of $1 billion over five years for the exclusive operation of blackjack, chemin de fer and baccarat at its Broward, Immokalee and Tampa casinos, but not at its Brighton and Big Cypress casinos, and the continuation of Class III slots at all seven of its casinos.
After three years and just as many attempts, Gov. Charlie Crist and the Seminole Tribe announced Tuesday they have a gambling agreement that balances the needs of the state and the tribe -- and legislators. The result, they say, is legislation expected to pass this week ratifying a compact that would guarantee the state $1 billion in new revenue for the next five years and possibly $500 million more.
The proposal is expected to be approved by the tribal council Wednesday morning in Hollywood, signed by Crist later in the day, and ratified by the House and Senate as early as Thursday.
``This really bodes well for the future of Florida,'' Crist said at a news conference announcing the agreement on Tuesday, adding that he hopes the money will be directed to education. ``The compact will help improve the quality of life for all Floridians and it could benefit the tribe and all our entire state.''
The linchpin of the deal is the plan to authorize -- for five years only, and at five of the tribe's seven casinos -- card games that currently are not legal in Florida. In previous talks, the prospect of the tribe offering blackjack, baccarat and chemin de fer -- table games that weren't allowed anywhere else in Florida -- repeatedly stalled attempts at compromise.
Former Gov. Jeb Bush and the more conservative House always fought the games as an expansion of gambling in Florida, while the more moderate Senate wanted to give the state's horse and dog tracks and jai alai frontons the opportunity to offer the same games to compete with the tribe.
The five-year limit gives the tribe the assurance that the Legislature won't give the parimutuels the card games as the tribe expands the games and makes other investments in its gambling empire.
``When the tribe is committing this type of money, it's important to know the scope of gaming,'' said Jim Allen, CEO of the Seminole's Hard Rock Casino in Hollywood who proposed the five-year limit when talks resumed with legislators early this year.
After the tribe operates the card games for five years, the Legislature must either pass a law to allow them to continue or order the tribe to halt the games. Lawmakers could also expand casinos to other parts of Florida. In that case, the tribe would be allowed to reduce the amount of money it pays the state.
If the Legislature doesn't take any action at all, the authorization for the table games expires after the five years. The tribe would still have to pay the state to continue operating Las Vegas-style, or Class III, slot machines for the next 15 years.
``At the end of the day, what we have created is a good basis for moving forward and some real equity,'' said Rep. Bill Galvano, a Bradenton Republican and the key legislative negotiator with the tribe.
As a condition of approving the compact, the Legislature will also approve a parimutuel equity bill to lower the tax rate on slot machines for dog tracks, horse tracks and jai alai frontons in Miami-Dade and Broward from 50 percent to 35 percent. The bill will also extend hours, betting limits and clean up some loopholes in the law to favor parimutuels.
``I'm happy with it,'' said Dan Adkins, president of Mardi Gras Casino and Gaming in Hollywood. ``I view it as a way to start to deliver what we promised. We've had our hands tied with this tax rate.''
He said his casino will use the tax break to expand and better promote its games. Galvano, Sen. Dennis Jones, lawyers for the governor and representatives of the tribe finalized the agreement during negotiations on Friday.
The proposal allows the tribe exclusive operation of table games at its Broward, Immokalee and Tampa casinos, but not at its Brighton casino in Okeechobee or its Big Cypress casino in Clewiston. It will be allowed to operate Class III, Las Vegas-style slot machines at all seven casinos.
The payments to the state will be broken down this way: $150 million per year for years one and two, $233 million for years three and four and $234 million for year five. Additionally, because the agreement will require the tribe to pay 10 percent of its net revenue to the state over the last three years of the table-game agreement, legislative staff members expect the payments to exceed the minimum amounts -- by an estimated $200 million.
Add to that the $287 million that will be in the bank from the tribe -- because it has been sending the state $12.5 million a month since Crist signed the first, now-defunct compact in November 2007 -- and House and Senate negotiators say they can comfortably predict the state will net $1.5 billion over five years.
The proposal allows the 19 parimutuels outside of Miami-Dade and Broward to install as many as 350 bingo-style machines, vending machines that dispense lottery tickets and historic racing machines. The proposal explicitly defines the games to make sure they do not operate or look too similar to slot machines.
The historic racing machines are patterned after games already offered in other states, which allow players to bet on horse or dog races. The historic races would have a maximum prize of $1,000 to $2,500. The compact also requires the tribe to operate a training and education program on compulsive gambling and provide materials about a 24-hour gambling helpline and maintain a list of problem gamblers
The tribe agrees to waive its tribal sovereign immunity and be subject to lawsuits if visitors to its property are injured. The lawsuits, however, will be held to the same limits as the state -- currently at $100,000 to $200,000 per incident.

Will Miami Jai-Alai Ever Get Slots?
Answer Below

As I Was Watching A Game And Thinking It Over,
I Now Have The Answer!

General Manager Dan Licciardi still feels confident that something will break soon."As I've said before,it's not a matter of 'if' it will happen,but a matter of when."said Licciardi

Source: Northern Star Magazine,The Jai-Alai Corner W/"Big Dave Lemmon..March 2010

Miami's Overall Wins Leaders
1-Lopez 147
2-Goikoetxea 125
3-Irastorza 98
4-Aitzol 94
5-Chauderson 88


Stats Through April 5th,2010

---

Miami Player's Absentee Report:

Click hereMiami Entries & Results Click Here Miami Player Statistics

Click here

Miami Jai-Alai is located at
3500 N.W. 37th Avenue
(36th st. & 37th ave.)
Miami Fl (305) 633-6400
Miami To Undergo Extensive Renovations.
April,2010
Now,the ancient building will undergo extensive renovations this summer as Miami Jai-Alai hopes to move into a new gambling era by bringing slot machines into a modern casino,adjacent to a playing court that will resume hosting the finest jai-alai players in the world-pelotaris that will continue to thrill fans with the traditional sport.
While exact renovations plans will be determined by ongoing legislative changes this spring that will presumably affect investment revenue for the fronton,this much is clear:there will be a planned dark period for live jai-alai for the first time in over twenty years.
The final day of jai-alai for approximately four months will be Friday,April 30th.Depending on the eventual scope of the renovations and the down time-is hoping to return to regular business sometime in September.
Note:The Miami Fronton will remain open for POKER & SIMULCASTING during the remodlingThe Fort Pierce Fronton is located between I-95 and the Florida Turnpike at 1750 South Kings Hwy.If travling north from South Fl,take I-95 to exit 129 or the Turnpike to exit 152.Go east from the turnpike or west from I-95 to S.Kings Highway,then north a mile to the fronton.
Source: The Jai-Alai Corner w/Big Dave Lemmon
Fort Pierce 2009 Roster


Fort Pierce Jai-Alai Open year Round For Poker & Simulcasting..
Live Jai-Alai Starts in May 7th, 2010
Ft Pierce Website
Fort Pierce Opens For LIVE Jai-alai on May 7th,2010


Fort Pierce Website Click Here



This website is a tribute to David kelly aka "Thee Kellyaga" and Jack Carr


To Contact JaiAlaiUSA
JaiAlaiUSA@Aol.Com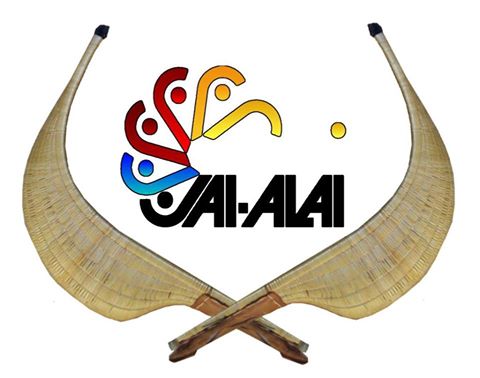 ---
JaiAlaiUSA On Facebook
FaceBookOur E-mail JaiAlaiUSA@Aol.com