The "Gentle Giant"

Jack Carr,Jai-Alai's Best Friend..
August 31,1965-June 30th,2006
Jack was very athletic,he played football,baseball,hockey,golf,tennis,jai-alai as well as other sports.
---
---
---
---
---
---
---
---
---
---

Don't grive for me,for now I'm free,
I'm following the path God has laid you see.
I took His hand when I heard Him call;
I turned my back and left it all.
I could not stay another day,
to laugh,to love,to work,to play;
I found that peace at the close of day.

If my parting has left a void,
then fill it with remembered joys
a friendship shared,a laugh,a kiss,
Oh,yes,these things I too will miss.
Be not burdened with times of sorrow,I wish you the sunshine of tomorrow.

My life's been full;I've savored much,Good friends,good times,and a loved one's touch.
Perhaps my time seemed all too brief;
don't lengthen it now with undue grief.
Lift up your hearts and peace to thee,
God wanted me now,
He has set me free.
We all will miss you
Jack
July 2,2006
Some of Jack's friends,Leif,Rick & troy

Jack's brothers

---
***

Jack was from Buffalo N.Y.

Retired players Gandar (left) and Rosendo

In a unfortunate accident at the age of 10 Jack lost his Mother who was killed by a drunk driver.The five children were raised by their Father.

Jack's Father,Mr.John Carr
Jack's very close friends,Robertico,Professional player,college student and jai-alai announcer.To his left Kellyaga,one of the world's best known amateur players.I know for a fact Jack thought very highly of both of them.

More friends of Jack's who attended the Memorial

Professional players,Robertico (left) and Ignacio.In the back-ground Mr. Benny Collett & Mr. Dale Popp
Despite a light rain this Scotsman paraded up and down in front of the Fort Pierce Fronton and played the bagpipes.It really sounded great,I tried to capture some of it,but please excuse the back lash noise.Jack liked the sound of bag pipes.
In the nine years that I have known Jack,we have had countless hours of conversation.Most of them were about Jai-Alai,his love for the game was immense.Several other job opportunities came Jack's way while he was operations manager at the Fort but he turned them all down in favor of his passion for the sport over money.
He was a mild mannered person,always keeping his composure and dealing with things in a very professional manner.He was constantly thinking of and looking for ways to improve the handle and at the same time make the customers visit to the Fort as comfortable and enjoyable as he could.
Jack had a way of making everyone who came in contact with him feel special,this is a quality that is hard to find now days.
I'm really saddened that this great person had to leave us and the world at such a young age.He will be sorely missed.God bless his soul and may he rest in peace.



This website is a tribute to David kelly aka "Thee Kellyaga" and Jack Carr


To Contact JaiAlaiUSA
JaiAlaiUSA@Aol.Com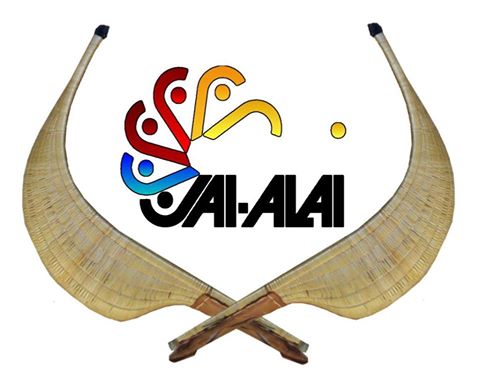 ---
JaiAlaiUSA On Facebook
FaceBookOur E-mail JaiAlaiUSA@Aol.com