I'm sure you will find these older articles very interesting,please enjoy.New articles will soon be posted.

Article republished Oct 4th,2018

State's Jai-Alai Frontons are Floundering

Article from July 15th,2008

MIAMI - The outside walls of Miami Jai-Alai are cracked. The paint is chipped and faded. The entrance to the world's largest fronton, once a grand spectrum filled with fans, is empty. A single teller guards the door, charging a $1 fee.

MIAMI - The outside walls of Miami Jai-Alai are cracked. The paint is chipped and faded. The entrance to the world's largest fronton, once a grand spectrum filled with fans, is empty. A single teller guards the door, charging a $1 fee. Inside, the betting windows have no wait and the balcony is filled only with decades of cigarette stench. Framed pictures that adorn the "Yankee Stadium of Frontons" highlight better times of a proud sport now seemingly headed for extinction. Soon, what might be the last generation of jai-alai players walk into the cage-like court, wearing their traditional fluorescent jerseys and white pants with a blood-red sash. An acrylic helmet is their only protection.

They line the court before each match, saluting a tiny crowd that shows no such love. The whistle blows and the goatskin ball is whipped, as it has been here for 82 years. But the few remaining cheers echo.

"It's an embarrassing place to go," said Benny Bueno, one of the sport's best players for 24 years before retiring in 2005. "People don't want to be seen at jai-alai frontons. Everything is old and decaying. It looks like a house in shambles. And no one wants to go to a house in shambles."

Far removed from their glory days, Florida's six frontons - the only ones left in the U.S. - are losing money on jai-alai, according to state records and managers. Only two, Miami and Dania Beach, have games year-round. And both are shrinking as a neighboring Indian casino expands. The others - in Fort Pierce, Ocala, Orlando and Jasper - hold matches as few as 30 days a year just to satisfy their gambling license. That allows them to run much more lucrative poker rooms. "It's a very real possibility that the frontons left could soon close," said Bueno, who also serves as president of the Jai-Alai Athletic Society, a nonprofit organization that promotes interest and development in the sport.

Ocala Jai-Alai followed the poker room trend and reopened with a new focus and name, Ocala Poker and Jai-Alai, earlier this year. Ocala Poker and Jai-Alai President Brian Matthews said the poker room continues to grow in popularity while jai-alai revenues have declined. The fronton hosts live jai-alai for just the license-required 30 days now.

"The popularity of jai-alai isn't what it once was," Matthews said. "It had its day but it's a dying sport. There just isn't any enthusiasm for it.

"We had it for a month and lost $45,000." It wasn't always like this. Touted as the world's fastest game, jai-alai (pronounced "HIGH-lie" ) features rock-hard balls (pelotas) flung against a wall with hand-worn curved baskets (cestas) at 100 to 180 mph, which the opposition tries to catch and return - sort of like handball on speed. Fans love the fluid basket swings, the thud of the pelotas on granite walls, the ballet-like footwork, and betting on which player or doubles team will win the match. The sport enjoyed widespread popularity throughout the '60s, '70s and '80s in the U.S., drawing crowds of more than 15,000 at the larger frontons like Miami. Dania Jai-Alai was a jacket-only establishment. Women wore their Sunday best. Fans would buy Saturday tickets on Monday. More than 10,000 people would cram inside the fronton that then had a capacity of about 5,600. Fans would stand in the aisles and watch on backroom televisions just to get a glimpse, silencing the pelota's pop with ear-piercing roars. Hundreds more were left outside.

"We even had a butler. It was like trying to get into the best club on South Beach," said Marty Fleischman, Dania's assistant general manager. Miami alone saw $61.8 million bet in the 1986-87 fiscal year, the sport's peak. But the landscape was different - except for race tracks, jai-alai had a monopoly on gambling in the Sunshine State. No luxury casinos. No poker. No state lottery.

Recently, the Miami and Dania Beach frontons have suffered in large part because of the expansion of nearby Seminole Hard Rock Hotel & Casino. A deal the Seminole Tribe of Florida reached with Gov. Charlie Crist in November added Las Vegas-style slots and games like blackjack and baccarat to the tribe's seven casinos, swiping gamblers from frontons, which are barred from offering such games.

"The last nail in the coffin," said Carlos Pita, general manager at Hamilton Jai-Alai & Poker in Jasper. Now at Dania, there is no fancy dress - T-shirts, flip-flops and jean shorts adorn the fronton's bettors. The scarce crowd is grayer, more tourists and bettors than sportsmen. The cause of jai-alai's downfall is disputed. Some argue a nasty three-year players strike that began in 1988 left fans feeling sour. Seasons went from four or seven months to year-round, and players say the long schedule diluted interests. The Florida Lottery began in 1988 and provided a new option for bettors. NBA and Major League Baseball teams entered the state. Blame also has been put on management for putting the focus more on gambling than sport, more on card games and slot machines than pelotas and cestas. "The ultimate goal of these owners is to kill the sport so they can whine about money and get legislation to get slot machines and more poker," said Riki Lasa, who was president of the International Jai-Alai Players Association union from 1988 until this past May. Still, the world's top players flock to U.S. frontons because of better wages. The average player earns between $35,000 and $50,000 a year at Dania Beach and Miami - of course, players say they made that much or more in the 1980s. Betia Asier Elesgarai, one of Dania's featured players, said people have talked about the sport folding since he began playing professionally in 1993. "Every year it's the same thing," said Elesgarai, 35. "It's been going down and down, but it's still here. Players don't worry too much about losing their jobs. We just go out and play until we can't play anymore."

The sport needs a savior. Or perhaps, as owners have begged, an act of law to survive.

February 9th,2018 Lawmakers know time's a-wasting: A proposed "Voter Control of Gambling" constitutional amendment will be on the November ballot, requiring an electoral OK for any new or added gaming in the state. If it gets 60 percent approval, the Legislature will be indefinitely shut out from influencing gambling.

Feb 2nd,2018

Another big point of contention between the chambers is whether to allow slot machines at race tracks and jai-alai facilities in eight counties where voters have approved them — Brevard, Duval, Gadsden, Hamilton, Lee, Palm Beach, St. Lucie and Washington. The committee rejected an amendment by Geller that would have allowed slot machines in counties that have approved them by Jan. 1, 2019. Last year, the House agreed in part to a Senate plan to allow nearly all dog and horse tracks to do away with live racing but keep more lucrative card rooms or slot machines, a process known as "decoupling." The House, however, required voters to approve decoupling in county referendums.

The bill that advanced in the House committee on Tuesday, however, would provide market protection to the horse and dog racing industries by suggesting that decoupling would violate the provisions of the gaming compact with the Seminole Tribe, meaning that if lawmakers allowed the tracks to stop racing the state could lose revenue from the Tribe.

The new House language clarifies that slot machine games that ask players to press a "preview" button before a play button can be activated, are slot machines. A district court last year concluded that the games were neither a game of skill or chance, prompting some parimutuels, bars and entertainment facilities to install them.

The House bill has the support of the anti-gaming No Casinos advocacy group, the Florida Thoroughbred Breeders Association and the Florida Greyhound Association. It was opposed by Democrats who want to give horse and dog tracks that must compete with the tribe more gaming options.

Also in the last year, No Casinos, a gaming opposition group, has succeeded in getting an amendment onto the November ballot aimed at taking casino expansion decisions out of the hands of the Legislature and requiring a statewide referendum before any new gaming options are authorized.

January 1st,2018

Gambling Amendment TOPS 671,000 Signatures

Backers of a proposed constitutional amendment that would make it harder to expand gambling in Florida have submitted 50,000 valid petition signatures during the past week, with the total now topping 671,000, according to the state Division of Elections website.

The political committee Voters In Charge had submitted 671,893 petition signatures as of early Thursday afternoon, up from 621,763 a week earlier. Supporters of the proposal need to submit 766,200 valid signatures to get the measure on the November 2018 ballot.

The proposal would change the state Constitution and give voters the "exclusive right to decide whether to authorize casino gambling" in the state. It would require voter approval of casino-style games in the future.

UPDATED January 9th,2018

The proposed constitutional amendment to let Florida voters decide on future gambling expansion is about 41,000 signatures shy of making the November ballot three weeks ahead of the Feb. 1 deadline.

As of Monday, Voter Control of Gambling in Florida had 725,942 valid signatures out of the 766,200 it needs to make the ballot. That number pegged to 8 percent of the turnout in the most recent presidential election.

Dec 15,2017

Jai-Alai Ruling is a Win for Permit Holders

Read Article Click Here

Miami Jai-Alai ---Dec 17,2017 Jabi wins 4 games and Sierra 1 wins 3 "Congrats"

Voter's May Decide On Additional Casino Gambling
Petition seeks change in Florida gaming law December 12, 2017

The political committee Voters In Charge, in its efforts to significantly alter the way in which Florida gambling laws are conceived, has now submitted 523,522 valid petition signatures to the state as of late last week, according to the Florida Division of Elections website.

The proposal would change the Florida Constitution by giving voters the "exclusive right to decide whether to authorize casino gambling."

The proposed constitutional amendment could appear on the 2018 ballot and specifically requires voter approval of casino-style games in the future.

The committee needs to submit a total of 766,200 signatures to get on the November ballot.

Significant funding for Voters In Charge has come from a division of the Walt Disney Company and from the Seminole Tribe of Florida, the dominant casino company in the state.

Nov 25th,2017

State grants Miami track's request to let the dogs out, play jai-alai instead

READ Article

Original article from July 2017

---

Jai-Alai Episodes

New Jai-Alai Episodes coming

SPANISH FILMMAKER JULIO MEDEM PREPARES THE TELEVISION SERIES "JAI ALAI"

Watch Miami Jai-Alai LIVE and same day replays,just $8.00 a month...Includes Dog Racing... RTN.TV Click Here

April 18,2017 by Carlos E. Medina (Ocala Star Banner......OBS=Ocala Breeder Sales,Owner of Ocala Jai-Alai....Oxford Downs is the newest Poker room and Simulcast center.---Located in Oxford Fl

Orange Lake card room reverts to OBS ownership; Oxford Downs takes off in south Marion County.

The state of gaming in Florida and Marion County continues to operate under a cloud of uncertainty thanks to dueling gambling bills recently passed by the Florida Legislature and a shakeup in control of the area's jai alai fronton.

Years of failed attempts to pass a comprehensive gaming bill by the Legislature in Tallahassee has culminated with bills so diametrically opposed that some doubt any compromise is possible this year. According to the News Service of Florida, leaders from the House and Senate met Monday to "lay the groundwork" for negotiations

Closer to home, the expansion of gaming choices claimed Second Chance Jai Alai, the former operator of Ocala Poker & Jai Alai in Orange Lake. The owner of the property, the Ocala Breeders' Sales Co., filed a motion for default against Second Chance after they missed months of rent and other payments, according to court records filed in Fifth Judicial Circuit Court in Marion County.

On March 27, the court issued a final judgment against Second Chance for more than $441,000, including eight months of unpaid rent (totaling more than $192,000), more than $58,000 in unpaid real estate taxes, and nearly $190,000 in jai alai prize money and state taxes and licenses not paid by Second Chance.

The judgment, signed by Circuit Judge Lisa Herndon, does not include attorney's fees for OBS' attorney Dock Blanchard.

In the early 2000s, the two sides were in a high-stakes face-off for control of the facility. They worked out a settlement just days before trial. The details of the deal were kept confidential but left Second Chance to operate the facility.

In 2008, the operation added a card room and cut the annual jai alai games — which gave them the right to offer poker — until the performances were down to two non-professional jai alai players behind a curtain.

OBS took over management of the facility in February and rebranded it Ocala/Gainesville Poker.

. "We're hoping to keep it a viable entity. Business has actually picked up. We think that it certainly has potential," said Tom Ventura, OBS president.

Ventura said the operation stayed open during regular hours in the transition and the company is evaluating whether to seek another operator or run the facility themselves.

"At the moment, I think everything is wide open. We want to keep things moving forward while we get the lay of the land," he said.

Second Chance's struggles started nearly simultaneously with the opening of the Oxford Downs Poker Room in south Marion near The Villages last June.

In July 2015, Ocala Poker & Jai Alai took in nearly $300,000 in wagers. A year later, that figure was down to less than $173,000, a more than 42 percent drop in wagers, according to reports from the Florida Division of Pari-Mutuel Wagering.

Meanwhile, Oxford Downs reported more than $298,000 in wagering in July 2016, its second full month of operation. Ocala Poker dropped to its lowest level of the current fiscal year in December, at just under $119,000 in gross receipts. Oxford hit its highest level in January, when it raked in more than $320,000.

Ocala Poker rebounded in February and posted more than $162,000 in gross receipts. Ventura said March was also up, but the state had not released those figures as of press time.

Representatives of Second Chance were not immediately available for comment. Oxford Downs management was also unavailable for comment.

*** The emergence of Oxford Downs as a gaming venue featuring quarter horse racing in Marion County in April 2014 was met with contempt by some because of their reliance on what was classified as dubious racing in order to operate the card room.

Currently, state law mandates that all pari-mutuel facilities can operate card rooms as long as they meet the minimum requirements for horse racing, greyhound racing or jai alai performance. Horse racing is further broken down into thoroughbred, quarter horse and harness racing.

Quarter horse racing was non-existent in Florida until a provision in the law allowed pari-mutuel operators to open card rooms as a way to supplement their business. The long-forgotten quarter horse option was exploited by several in the state to offer poker, mostly to more rural areas of the state not covered by other pari-mutuel operators.

Hialeah Park, a historic thoroughbred racing venue, reopened in 2009 as a quarter horse track. That was followed in 2011 by Gretna Racing in north Florida's Gadsden County, Oxford and Hamilton Downs, located in Jasper, in 2014.

Gretna, Hamilton and Oxford are accused by some in the state's horsemen's community, including the Ocala-based Florida Thoroughbred Breeders' and Owners' Association, of holding "sham" racing in order to operate card rooms. The detractors contend that races at the three rural tracks are not competitive and use horses and riders lacking experience and skill.

The track owners argue they are complying with state laws. Numerous lawsuits from both sides have been filed. Hialeah Park recently announced it would more closely mirror the Gretna, Hamilton and Oxford models of quarter horse racing. It announced a cut in the number of days they plan to race and will now contract with a homegrown horsemen's association rather than the Florida Quarter Horse Racing Association. Hialeah Park is owned by John Brunetti, who owns Red Oak Farm and other properties in Marion County. The Brunetti family recently received approval to develop much of Red Oak Farm and a part of the adjacent Ocala Stud farm property purchased in 2010. The 400-acre parcel, which is slated for residential and commercial development, runs along Southwest 42nd Street near Trinity Catholic High School.

*** Adding to the conflict among pari-mutuel operators, the state has not renegotiated a gaming compact with the Seminole Tribe of Florida that expired in 2015. The compact is intimately tied to the pari-mutuel industry. The 2010 gaming compact with the Seminoles, which operate six casinos in the state, gave the tribe exclusive rights to Las Vegas-style slots machines — outside of Broward and Miami-Dade counties — and banked card games like blackjack and baccarat in exchange for a percentage of revenue.

This year's attempt to corral gaming has resulted in two very different approaches. In late March, the state Senate passed a bill that would open up gaming across Florida and loosen regulations requiring racing and jai alai. The highlights of the Senate bill include: + Pari-mutuel facilities, including thoroughbred, quarter horse, harness, greyhound and jai alai, could opt not to hold live events and continue to operate card rooms and slots if allowed. The provision is known as "decoupling" and would apply to facilities that have operated live performance for at least five years.

+ The establishment of a purse pool to supplement thoroughbred racing purses, and funded by a portion of state revenue received from the Seminole gaming compact. + Would allow blackjack at pari-mutuel facilities in Broward and Miami-Dade. + Would allow Las Vegas-style slot machines in counties that have approved them, including St Lucie, Palm Beach, Brevard, Gadsden, Duval, Lee, Hamilton and Washington.

+ In exchange for allowing slots and blackjack at other pari-mutuels in Florida, the Seminole casinos would be given exclusive rights to offer craps and roulette. In early April, the House countered the Senate bill with one that would essentially hold pat on Florida gaming.

"From a Marion County thoroughbred owner and breeder perspective, from a farm owner's perspective, from a jobs and economic impact perspective, we all love and should love the house bill, because the house bill does define the future. It takes decoupling off the table for 20 years," said Lonny Powell, CEO and executive vice president of the FTBOA. The association, which represents racing thoroughbred breeders and owners, has been a vocal critic of decoupling in all its forms. "Our ultimate position is we are opposed to decoupling. We don't see any upside to decoupling," Powell said. "However, if decoupling is going to happen, we're going to do everything to protect the thoroughbred industry from it. (Decoupling) has been like an anvil hanging over the thoroughbred industry's head suspended by a thin cord."

Not surprisingly, however, Powell hopes the purse pool provision in the Senate bill stays in any final compromise. While OBS would likely benefit from the Senate bill's decoupling provision when it comes to its jai alai operation, its first loyalty is to the thoroughbred industry. The company is one of the largest racing thoroughbred auction houses in the country and operates a feed business. "At the end of the day, we are interested in what is best for the horse industry and best for OBS and the community. That is what we are trying to protect," Ventura said. Even if decoupling for quarter horse racing does pass, the current bill would allow only those facilities that have operated for five years to forgo live racing. Locally, Oxford Downs began racing in 2014. Ultimately, a compromise between the two chambers may be impossible.

"I think the Legislature is much more serious in coming up with a gaming solution than in any other session I've been involved in. But, obviously, the differences between the house and senate are huge. It will take a herculean effort to come up with a compromise. The possibly of nothing happening, as has been the case in the past number of sessions, is always out there," Powell said. The horse industry in Marion County has a $1.6 billion impact locally and represents nearly 20,000 jobs, according to a 2015 study released by the Ocala/Marion County Chamber & Economic Partnership (CEP.)

Oct 8th,2017

ERIK Back In First Place

#11 ERIK

make no mistake about it,Erik is still the #1 player at Dania.Despite getting off to a slow start this season he finds himself the overall wins leader.He will prove tough to overall.Back in his rookie year 2006/07 he won over 227 games in a single season.Dania has been around since 1953 and there have been only 6 players who have reached the 200 wins mark.They are Erik,Atain,Arriaga,Zen who still holds the record with 246 wins,also Medrano & Armendariz.Erik also came back in 2008 to win another 227 games.

It's scarey to think Erik was just 21 years old his rookie year when he won his first 227 games.We all know how good Joey was and he held the old record of 186,but to be fair I don't Joey played in as many games.

These players had the most wins last week.

#11 ERIK 11
#67 Bailo 11
#23 Ithurria 9
#39 Israel 8
#22 Diego 7

NOTE: A couple of weeks ago I put on youtube a video of OSA from about 11 years ago and it was taken down by "YouTube" and given a strike,if I reach 3 strikes in a certain amount of time they may close my account.I watched the video and there was NO background music other than the players march.I will wait out the 90 days and the strike will be taken away.Bottom line no uploads in the meantime.

Oct 2nd,2017

#25 Foronda wins A Dozen

Foronda who originally joined the Dania roster in the summer of 2003 and played great.Has once again returned to the form that won him many titles at Dania. This past week the 38 year old veteran who has been playing Jai-Alai since he was 10,won twelve games.The move sent him right into the overall wins lead over Ithurria and Erik, 21 to 18..

The top players for the week
Foronda 12
Salegi 8
Anndy 7
Urtaran 7

Dania History Back in 2002 8 players joined the Dania Roster.Arrieta,Chirri,Azpiri,Olate,Enbil,Egi,Joseba and Lizarraga. The only one remaining is #46 Arrietawho was 21 years old at the time,he is now 37,where does the time go?.He is of Basque heritage but was born in Bridgeport Ct.Most fans know his second love is fishing,and I seen on Facebook he is still reeling the big ones in.

Jai-Alai Pari-Mutuel the handle has been doing fairly well and with the winter season fast arriving it can only get better.The live schedule appears to be a winner.let's hope the Jai-5 will get more support.I know at Ocala the Twin-Trifecta did well and did great on force-out night.The big question is it worth a try at Dania.

Sept 26th,2017

Dania Roster 2017 Winter Season

Dania,as of June 30th,2017 five players left the roster.Aimar,Arbe,Manex,Elizalde,and Garita.

Goenaga who was at Miami is new to Dania as is Tevin.Roke,Mandiola,Yeche are on the roster but have yet to play,possible trouble with visa's.

Erik

is in his usual position,first but he's tied with Ithurria at 12 wins each.

#35 Spinner is off to a good start winning 7 games from 51 starts.I have to think that his court time in Miami has seasoned him up and he will do well at Dania this year.He's talented, has a ton of heart and he's ready mentally,which is a huge part of the game.

We welcome back #34 Medrano who is off to a slow start.That has to be expected as he was away four years.I recall when he first started at Dania he went something like 1 for 80.However I also remember that back in 2009 Medrano led the roster in most wins with 200 and the Campeonato (points scored) with 1,578. Keep your eyes open as Medrano will return to form.

NOTE: NO Live Jai-Alai Monday & Tuesday---Wed & Saturday both a matinee and evening performance.Post time 1pm and 7pm..Thursday Evening Post 7pm---Friday Post 7pm----Saturday Matinee at 1pm and Evening performance at 7pm....Sunday Matinee at 1pm...Seating for 500-- FREE admission and parking

September 17th,2017

Dania Jai-Alai Sunday Matinee September 17,2017

Ten games were played on Sunday,6 Doubles and 4 Singles.Two players had perfect games,#54 Zulaika won the 10th Game Singles from post 3 and#54 Zulaika/Amigorena went Perfect in the 8th Game Doubles.So far the play has been good and will only get better.Zulaika is on top of his game and playing with great confidence along with being aggressive.Look for him to challenge both Leke & Erik for most wins.

Ithurria is also playing well in top form.

Game 9 has Superfecta Betting and is played to 9 points.NOTE: The Jai-5 starts in Game 5 and starting on Wed they will play 12 games.

To be blunt it's very difficult to make the nut in Jai-Alai or just about impossible to operate in the black.Dania Casino is on the right track with the present format and schedule.The winter season will soon be upon us and the Northern Fans will help fill the 500 seats in the fronton.

Nothing would help the sport more than a good size jackpot for the fans to go after.Many don't know but it was Palm Beach Jai-Alai that paid the first million dollar payoff when the Pick 6 was hit.

The Citrus Invitational If only management could figure out a profitable way to bring it back would be a tremendous lift to the sport.I'd like to see France,Spain,Mexico and the Philippines get involved.Try and get some sponsors,at least a charge of $20.00 admission,a forced out Pick 6 event and advance wagering for starters.Of course bring in the Superstars.Not enough seats,use the 954 Showroom with TV's for the overflow and a low admission charge.I don't see to many other ways to get the sport snowballing again.

The Dania website is located at Http://CasinoDaniaBeach.Com, if you can't remember that just use BetDania.Com ...

Casino updates


The racetrack casinos, as well as Seminole Classic and Seminole Coconut Creek, closed for the storm and have now reopened — although gambling might not be on some people's mind for a few more days.

The one casino exception is Mardi Gras Casino in Hallandale Beach, which Tuesday reported major damage and is closed indefinitely.

September 15th,2017

Dania Jai-Alai Opening Night Sept 15th,2017

Dania live Jai-Alai returned after eight weeks rest.On Saturdays they will play a Double beginning at 1pm for the matinee and 7pm for the evening performance.They will also play an Matinee on Sunday at 1pm..Ok,Senior's let's get out of the Condo's.It's FREE admission & Parking.

Goenaga who played dismal at Miami took the first two games,he's just 20 years old.

Tevin who will turn 46 in January just might be the next Areitio who was 53 when last playing at Miami in June of this year (2017).Tevin was the highest paid player when he was on the Milford Roster prior to their closing back in 2001.Despite his advancing age and Dania's longer court,we think Tevin will do well here. He should prove hard to handle after adjusting to the lively Dania Court.

Medrano it's good to see him back,I don't know how much court time he has had in the past few years,so he may have a slow beginning.

Larrea another veteran is back at 42 years of age.Some fans may have forgotten but it's larrea who holds the record at Dania for consecutive wins which is seven,that's even more impressive as he is a backcourter.

Diego still a top player with tons of heart is back and he won the last two games.His present is always felt as he is a tough point.Definitely a local favorite,and he has many titles to his credit.

Announcers "Big" Dave Lemmon who has been in the game since 1982 along with Dale Martinek called the games opening night,and both did their usual great job.

Check back as we'll be writing about the game from time to time."High Cesta" to all..

Charlie Medrano Video


July 7th,2017 Florida hits $340 million jackpot by settling gambling dispute with Seminole Tribe,

TALLAHASSEE Blackjack will continue uninterrupted at casinos run by the Seminole Tribe of Florida, parimutuels will be ordered to stop offering controversial competing card games, and the State of Florida will have access to more than $340 million in new money, under a settlement agreement reached late Wednesday between the tribe and state regulators.

Under the agreement, the Seminole Tribe has agreed to continue monthly revenue sharing payments to the state in return for the state's agreeing to enforce a judge's ruling that allows it to continue to operate blackjack and other banked card games at its casinos for another 13 years.
March 25th,2017

Could Jai-Alai & Poker Turn Florida City Around?

Florida City, the most impoverished and southernmost city in Miami-Dade County, sits on two popular tourist routes: U.S. 1, a road that stretches from the mainland way down into the Florida Keys, and Ingraham Highway, which runs west through Everglades National Park.

Hoping to take advantage of that prime location, the owner of Hialeah Park has broken ground in Florida City on a development that will include a jai-alai fronton, and later, he hopes, a poker room that will draw in tourists en route to someplace else.

Developers are hustling to build it quickly to meet a tight deadline. According to their state permit, the property must hold its first jai-alai matches by June 11 and three more sets by June 18. As a result, the games will debut in a not-so-fancy pre-fab structure, and trailers will house a poker room, bathrooms and showers. Food trucks and small snack bars will be stationed out front.
READ MORE

<------Click here
March 22nd,2017
Florida gambling bill sails through House Committee Vote
A gambling measure aimed at creating a new agreement with Florida's Seminole Tribe has sailed through a state House committee. Florida gambling bill sails through House Committee VoteVoting 11-7, the House Ways and Means Committee approved the measure that Rep. Mike La Rosa sponsored, which basically keeps the current gambling status quo in the state.
Under La Rosa's HB 7037, tribes will be allowed to continue to have exclusive rights to operate "banked" card games, such as blackjack, at five of its casinos. In exchange, the Seminoles would have to guarantee $3 billion in payments to the state — earmarked mainly for education — over seven years.
La Rosa called his proposal a "straightforward bill" that provides certainty for the state's gambling industry which "has been in disarray for the past few years."
But the legislation remains troubled, according News4Jax, as it still in conflict with the proposed measure in the state senate. The Senate bill calls for a massive gambling expansion that is friendly to the pari-mutuel industry.
"The pari-mutuel industry has been a friend to this state. They've helped provide a lot of dollars for a lot of things to happen. They by-and-large are getting treated less well than they deserve for the service they've rendered the state," Rep. Joe Geller, D-Aventura, said.
Some believe lawmakers need a special session to fully address the gambling issue.,
"There's no way the Senate is going to remotely take any of this that doesn't have anything … for our existing businesses and pari-mutuels," Rep. Joe Abruzzo, D-Boynton Beach Abruzzo, a former senator, said.
But Sen. Bill Galvano, a Bradenton Republican shepherding the upper chamber's proposal, was more optimistic. "It's only week three (of the 60-day legislative session) and at this point I am more focused on the fact that gaming bills are moving than the differences," said Galvano, who is slated to take over as Senate president in November 2018.
March 17th,2017
Will Tallahassee Allow Pari-Mutuel Decoupling?
The Fl legislature began the 2017 session on March 7th and will end it on May 7th,2017.
Many think they will allow decoupling this year,but the one huge road-block is Thoroughbred Horse racing which is Florida's biggest Industry,second only to Tourism.It would be no surprise to this corner if they didn't approve decoupling,as the state don't really need to expand gambling at this time.
________________
As Florida's legislature prepares to convene in March 2017, the Florida horse industry is braced for another round of efforts by lobbyists to separate – or "decouple" – pari-mutuel operations from casinos, writes Carlos Medina in the Ocala Star-Banner. Complete decoupling would permit pari-mutuel facilities like Thoroughbred, Quarter horse, Standardbred and Greyhound tracks, along with Jai-Alai frontons, to continue to operate poker rooms and slot machine facilities if they decide to discontinue pari-mutuel operations. Lonny Powell, CEO of the Florida Thoroughbred Breeders' and Owners' Association, set he expects decoupling to be "the biggest challenge" for the pari-mutuel industry. "What sets (the Thoroughbred industry) apart is our two tracks are committed to racing," said Powell. "But if those standalone casinos pop up all over, they will be at a disadvantage."
Mexico Jai-Alai

March 2017
Egi-Irastorza- Olharan-Lopez
pg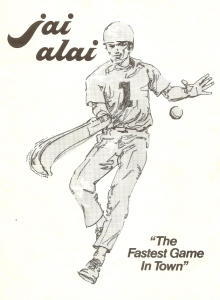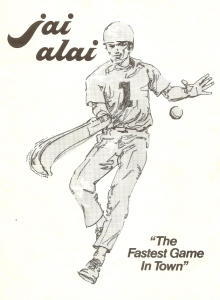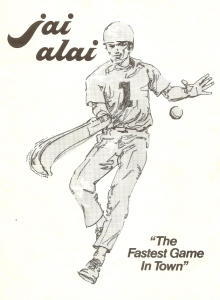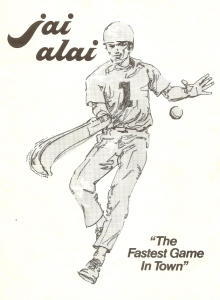 Dania Live Jai-Alai
FREE Admission & Parking~
Slots-Poker-Simulcasting-Entertainment-Restaurants-Bar Main Floor

NOTE:Live Games Resumed on Sept 15,2016

Check OUT The Dania Website Website Click Here
---
Basque Pelota Updates Click Here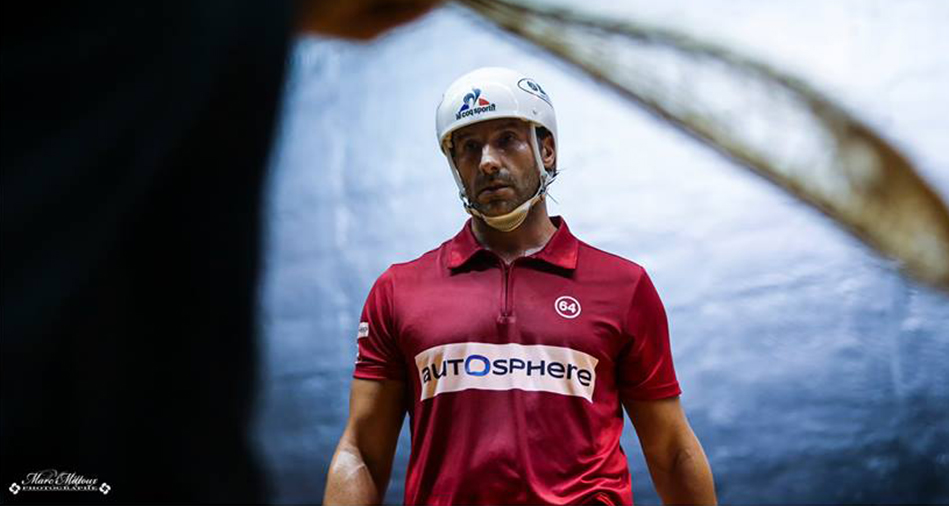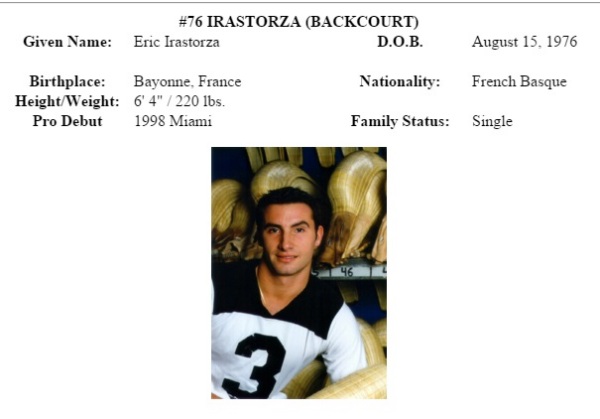 Eric Irastorza January 29th,2017
Eric Irastorza: The precarious situation we have in Miami. We must know that two years ago we were bought by financiers. The jai alai of Miami has become a casino. You should know that there are 1,500 slot machines that work every day and that bring in a lot of money to the detriment of our sport. The jai alai is losing ground, to the detriment of this casino, where they make a lot of money every month.
I'm not going to say that it motivated me but I could not continue playing like that everyday for a company that does not give any importance to our sport. I said to myself, 'We'll have to turn the page', but here too I had to wait for other opportunities. Perhaps there is the opening of the pediment of Mexico in March. Then I have different projects on the Basque Country. Everything happened at the same time to turn the page here in Miami and do something else.
What will you remember from those years spent playing in Miami?
E.I: I was very privileged. In the early years, we are young, we are 22 years old, we arrive in Miami, we learn a lot of things even at the level of language, culture. Beside that we play three or four hours at the ball and that's what I wanted. It's always my passion and it's something that will always remain anchored in me. I have spent sixteen years that have been magnificent years and these two years where it has been a little more precarious. I think it's time for me to move on.
At the time, what motivated you to go to Miami instead of staying in the Basque Country?
E.I: It was allowing me to play ball, which is my passion, while earning my living. For me, there was no picture. The only place you could live it all year round was here in Miami. I had the chance to meet Daniel Michelena who made me come here and with whom I played for a few years and also the chance to have a super boss who loved our sport and who helped us for several years. I found myself in this choice, and I do not regret having done so.
How do you see the future of the cesta punta in Miami?
E.I: The future I do not see it very well because our sport is set aside. The remaining players try not to suffer too much pressure from the company that I think, at some point, will take away the jai alai. It's going to be very complicated because beside that they have the machines with the casino that bring in a lot of money so it will be very complicated for the punta cesta to survive all this.
All the players took a nice slap at the wages level. Then we had some advantages, we had percentages on the slot machines. But beyond that, it is these people who have a negative view of this sport, because they can not do anything about it. We're here because we have to be there to make the casino live but that's it. It is both sad and annoying for us but at some point we have to make a choice. For me, now it is over and we turn to something else.
What was your best memory as a player?
E. I: There are several. It is obvious that my professional world titles were very important to me. Afterwards, if we come back to Miami, I think the first year was crucial for me. After three months I won the biggest tournament in Florida that was back then with $ 250,000. And that by a contest of circumstance. The best back Miami had injured me, I had just arrived and Daniel Michelena imposed me to play this tournament with him and we win. For me, after three months, I already got into the papers of the boss by winning this tournament. It will remain engraved in my memory.
What are your plans now? Are you going back to the Basque Country?
E.I: I come back in early February, for a month, maybe before going to Mexico for a month. I already have some small business with us. I have the opportunity to set up a restaurant on the beach of Biarritz. We will focus on doing something nice, in my image and the experience I have had during all these years overseas. We would like to open it for Easter, for the month of April. There is work to be done. It is gradually getting in place and I hope that in April we will be operational. It is a small challenge for me because it is not at all my sector of activity and my faith I am happy to do that.
Are you retiring in Miami, will you continue to play in the Basque Country for example?
E.I: I turned the page Miami but I feel good, I will continue to play. If the body allows me, and also the head, I would like to do a few more years to play again with us, even in Mexico and continue to bring to this sport which requires even more development. This sport has given me a lot and it's time for me to give this sport. © Marc Mittoux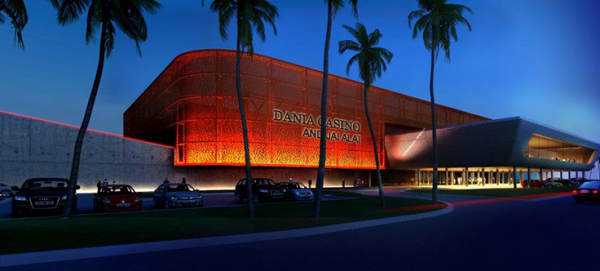 East of I-95 Sterling Road Exit


Located In Dania Beach Florida

Where to Bet Dania Jai-Alai Online
WatchandWager.Com <-----Click Here

Who and What is WatchandWager.com? WatchandWager.com is a US-based licensed advance deposit wagering (ADW) service. It is owned and operated by WatchandWager.com LLC, a subsidiary of Webis Holdings PLC, which is listed on the London Stock Market (AIM): http://www.webisholdingsplc.com .

WatchandWager owns and operates a totalisator wagering hub in Hunt Valley, Maryland. By operating the totalisator hub, WatchandWager enables customers to wager directly into global race track betting pools in real time around the world. WatchandWager holds a multi-jurisdictional ADW operator license from the North Dakota Racing Commission.

WatchandWager is also licensed or compliant with state regulations to receive wagers from customers in the following jurisdictions: Alabama, California, Colorado, Delaware, FLORIDA, Indiana, Kansas, Louisiana, Maine, Maryland, Massachusetts, New Hampshire, New Mexico, North Dakota, Ohio, Oklahoma, Oregon, Pennsylvania, Rhode Island, South Dakota, Tennessee, Vermont, Washington, West Virginia, Wisconsin, and Wyoming.

WatchandWager has contractual agreements to accept registrations from jurisdictions covered by the Thoroughbred Owners of California, Monarch Content Management, the Colorado Department of Revenue, the Maryland Racing Commission, and Rosecroft Raceway. WatchandWager has been audited and approved by the Thoroughbred Racing Protective Bureau to be a verified wagering partner of U.S. Thoroughbred tracks.

WatchandWager holds a racetrack operator's license from the California Horse Racing Board. Since 2012, WatchandWager has been the operator of Cal Expo Harness Racing, a Standardbred harness racing track in Sacramento, California. Cal Expo is the only US harness racing track west of the Mississippi River. It offers harness racing from October through May annually.

In addition to wagering on horses and greyhounds, WatchandWager offers wagering on jai-alai through its license granted by the Isle of Man Gambling Supervision Commission. WatchandWager's corporate offices are located in San Francisco, California, and it has an operations office in Lexington, Kentucky. The address for the corporate office is:

WatchandWager.com, LLC 700 Larkspur Landing Circle, Ste. 199 Larkspur, CA 94939 Toll-free customer service: (888) 204-9150 Email: support@watchandwager.com Why choose WatchandWager? TRUST: WatchandWager is US-based, licensed, and thoroughly regulated by several state governments.

SECURITY: All money deposited by players is kept separate from the company's operational funds. The money you deposit and wager is always available for your use.

USA TRACK CHOICE:
WatchandWager offers premium racing content, including Monarch Content (Santa Anita Park, Golden Gate Fields, Gulfstream Park, Pimlico, Laurel Park, and Portland Meadows), Churchill Downs content (Churchill Downs, the Fair Grounds, Arlington Park, Oaklawn Park, Canterbury Park, and Indiana Downs), as well as NYRA (Aqueduct Racetrack, Belmont Park, and Saratoga). In addition to its top-class Thoroughbred racing, WatchandWager offers wagering on the best harness racing and greyhound racing available.

INTERNATIONAL CHOICE: WatchandWager provides the most racing content of any US-based advance deposit wagering service, offering pari-mutuel wagering on racing in the United States, Canada, Australia, New Zealand, Japan, Hong Kong, Dubai, South Africa, France, the United Kingdom and Ireland. Whether you like Thoroughbreds, Quarterhorses, Harness racing, or Greyhound racing, WatchandWager has the racing you are looking for at almost all hours of the day.

ACCESS: WatchandWager gives players direct access to lucrative co-mingled wagering pools in foreign countries instead of smaller pools reserved for US players.

MOBILITY: WatchandWager is always as close as your mobile phone. WatchandWager is available through mobile internet, allowing you to make your wagers and watch live racing wherever you go. EASE OF PAYMENT: WatchandWager currently does not charge a fee for deposits or withdrawals made through Automated Clearing House (ACH) systems, wallets, or by check. PayNearMe and NETELLER are also available for your depositing convenience. REWARDS: WatchandWager rewards its customers with unique promotions as a way of thanking them for their play.

SUPPORT FOR RACING: WatchandWager supports racing by paying host track fees to tracks and horsemen groups to promote the growth of the sport. WatchandWager also operates Cal Expo Harness Racing, promoting Standardbred racing to racing fans across the country. In 2014-15, WatchandWager directly contributed over $10 million back to the racing industry, and this number continues to grow.

SOCIAL RESPONSIBILITY: WatchandWager encourages its customers to wager responsibly. If a player believes that they may have a problem related with gambling, WatchandWager encourages them to seek help through the National Problem Gambling Helpline and through state and local problem gambling service programs. As a responsible partner in preventing problem gambling, WatchandWager will permanently close any customer's account at their request and prohibits them from opening any future accounts.

CONTACT: Email: support@watchandwager.com Telephone: (888) 204-9150 Sign up today and receive up to $150 bonus offer! JOIN NOW!

Updated January 4th,2017

November 8th,2016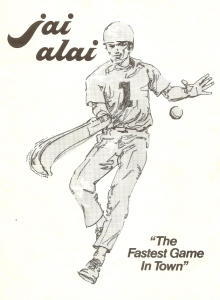 Live Jai-Alai Schedule 2016/2017
Miami will close for live jai-alai June 30th 2017,vacation
Fort Pierce will run their 40 performances during the month of June 2017.No Live games on Tuesday's.Matinee & Evening performances daily except Sunday's.
The previous two years have been all singles with record low handles.
Dania November & December 2016
Dania 2017 January,February,March,& April...Nothing listed for May & June..
Ocala WHAM-BAM--the Sham continues,Ocala will run their 41 performances during the month of May 2017.Lives games Mon-Friday,Matinee & Evening~~Formerly they were run in Feb
UpDated Performances For Dania 2017
Sunday, NO Live Jai-Alai Casino OPEN 7 Days !!!
Monday NO Live Jai-Alai
Tuesday 8:00 pm
Wednesday 8:00 pm
Thursday 8:00 pm
Friday 3:00 pm & 8:00 pm
Saturday 3:00pm & 8:00 pm
Summer Schedule thru - June 30th 2017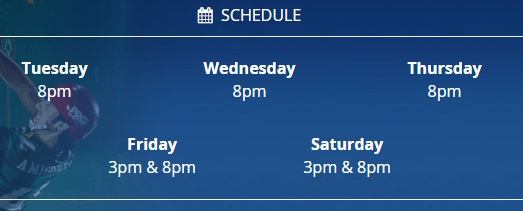 October 20th,2016
Bolivar & World Jai-Alai
The subject ,matter of this post was supplied by CT Guy back in 2009.The answer was from David II.I always find Boli a interesting subject.
Question CTGUY: When people here talk about how bad things have gotten in Miami,they sometimes talk about it as the showplace of Jai-Alai,or the Yankee Stadium of Jai0Alai.Clearly Miami was the No.1 fronton for a long time.
So I was wondering,when Bolivar was with World Jai-Alai,why did he play at Tampa and not Miami?Was it to give Tampa a drawing card? Even if that was the case,it seems strange that with Joey,Uriarte,Remen,Asis,Mendi,Zulaica,etc at Miami,the talent was poorly split.
Answer by David II~~ that question has been asked for a long time.I can only speculate that Bolivar was the drawing card in Tampa.Tampa frontcourters were excellent,but definitely were not of the Miami caliber.Joey was the number 1 frontcourter in Doubles,he did win a couple of single championships.but Asis was the king of the singles.When Joey took most wins or Doubles Champion,it wasn't usually by a whole lot.Point being his competition was Asis,Remen,Juaristi,Uriarte,Alberdi,Zulaica.Mendi,Arriaga etc.
Bolivar took all titles in Tampa,he wonthe Triple Crown againstPablo,Echeva,Aramayo II,Elorrio,Ruffino,so you have to draw your own conclusions.
All of the top players did play on the same roster in Hartford.It's very interesting when you look at the stats for those seasons.
Bolivar won the Inaugural Tournament of Champions beating Alberdi and Javier.
The following year,Joey and Marcoida beat Bolivar and Arambarri easily in 3 straight partidos.
Bolivar did go on to win several NAJF Tournaments,sadly though tournaments never featured all of the games top players as each fronton had 1-2 teams that would represent their and the sister fronton.During those NAJF days,Miami's late games were better overall caliber than the field of those tournaments with up and coming superstars on the horizon,However,Hartford was hands the best roster in those days and although they did not have Bolivar or Joey on their roster,their overall roster was still top banana in the U.S.
Posted by PelotaPete I will never forget Buddy Berenson offering $15,000 singles match between Bolivar and Remen and Bolivar turning it down..Berenson even offered to pay for Bolivar's airfare and room and board...$15,000 winner take all.
The above statement has not been verified
August 2016
Diego-Irastorza vs Goikoetxea -Minvielle Finale du Gant d'orde Biarritz
2016 Olharan Vs Hormeatxea

Reminder: Dania "LIVE" Jai-Alai returns Thursday September 15,2016 Post Time 10:00pm--10 Games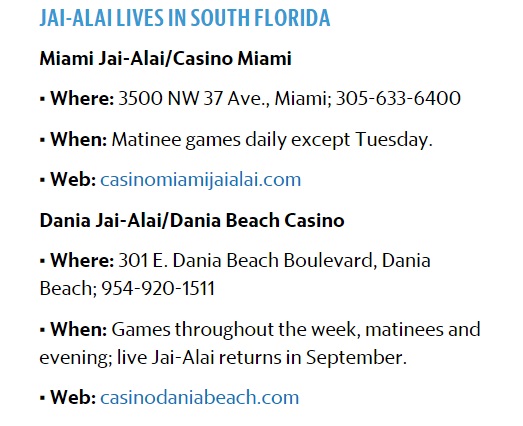 Finale Grand Slam Aug 25th,2016 Des Internationaux de Cesta Punta
Olharan-Lekerika fresh off their victory of the powerful team of Goikoetxea-Minvielle.it was a relatively easy victory as they were defeated in two straight sets 15/9 & 15/9.
Olharan-Lekerika Vs Diego-Irastorza
August 25th,2016

The 2017 Legislative Session will convene on March 7, 2017. ...
would require Florida's Division of Pari-mutuel Wagering to maintain records of ... In states where injury reporting laws have been approved the number of ... Decoupling will likely be considered as part of a larger gambling bill, not as a separate measure.
Miami Jai-Alai will have NO live Jai-Alai this Sunday Aug 28th and Monday Aug 29th,2016. Live games will resume on Wednesday Aug 31st.
Spinner picked up two wins today.One with Jon and the other with Enrique.."Congrats"
Dania Jai-Alai Reminder live games will resume on Sept 15th,2016
Played Aug 23rd,2016
Goikoetxea & Minvielle Vs Olharan & Lekerika
Jai-Alai The World's Fastest BallGame!!



Casino@Dania Beach Fl Entertainment Schedule< p>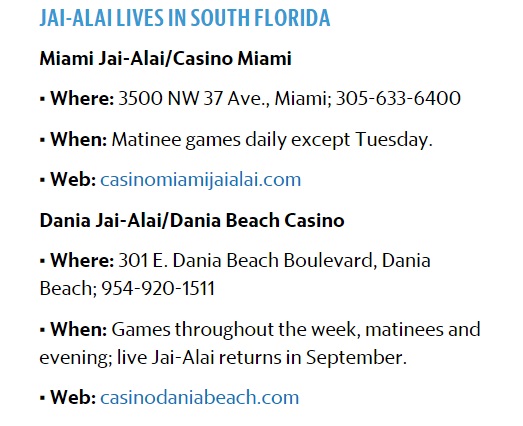 Game 10 Rd 1 miami-Dania Tournament 2005
Watch Jai-Alai on 30-30 ESPN Shorts

Running time 15 minutes
August 2nd,2016

How jai alai went from Miami craze to unknown sport
International de Cesta Punta
Played July 7th,2016
Goikoetxea-Ihitsague Vs Olha-Aldazabal
---

Goikoetxea-IHitasague Vs Olharan-Minville
This was an excellent partido,as many will remember Olharan from France played in the 2012 Citrus Invitational and finished third.Many fans including myself took notice and knew this young man could really play.Our feelings were that if he would have played with his possibly best partner, "Minville" they may have won it all.He also played in the 2014 Citrus.Both him and Minville have had their share of injuries,most recently Miniville who had a severe shoulder damage.If you watch this you will surely enjoy it from start to finish.This one goes down to the wire, a five point playoff.
Dania 2016 Roster Click here
Dania 6-25-16 Exciting Game Point Don't miss this one..
April 27th,2016


Dania New Hours

Direct from Tiger's Chalk Talk By Benny Bueno,Players Manager

Dania schedule Posted on April 27, 2016 at 09:12:55 AM by benny b Jaialai at Dania will be closing for its spring break after this Thursdays evening performance and will be returning on Wednesday, May 4.

The new schedule when we return will be Wednesday, Thursday, Friday matinee and evening's and a Saturday matinee. (Same times)

The schedule will always include a two week break in April. This year, due to the late start, there is only a five-day break.

A new season will start on May 4 with new statistics and new championships. This season will run until the end of June. Then we will close July and August and return September 15.

As of right now the plan for September through December is to play an eight performance schedule with two matinees and six evenings of 10 games per performance.

Times have not been determined and this is subject to change.

Thank you for your continued support!

April 17th,2016 Game 11 Doubles
Sierra Brothers team Up To Win @ Miami
Dania Stats Thru April 2nd,2016
Dania & Miami weekly Wins
#29 Manex 9
#22 Diego 8
#30 Larrea 8
#42 Barandika 8
#31 Jairo 7
#53 Anndy 7
#11 ERIK continues to runaway with the overall wins title.He has won 135 games while #46 Arrieta has 77...Echeva 76...Zulaika 72 and Jairo has 65..
Miami Jai-Alai
#17 Duke 10 "Congrats"
#76 Irastorza 8
#62 Luis 8
#11 Jabi
#14 Ladutxe 7
Stats Through April 4th,2016 Overall Wins
#76 Irastorza 113
ladutxe 90
Jaii 78
Areitio 73
Duke 69 In Top Form
NOTE:
If anyone deserves a "High cesta" it's 52 year old #13 Areitio who is leading in the
Frontcourt Championship Doubles
In order to perform day in and day out like he does you have to really love what you are doing.Take a look at his stats,.162 in the win column .412 in the $$. Talk about being consistent.he in a way reminds me of Elorrio who also played exceptional when he was around 50 years.I recall ArI saying once that these older guys were really tough.The "Amazing Danny" & Elordieta were also tough right till the end of their careers.
---
Hamilton Jai-Alai To Become Commercial Bakery

march 11th,2016
Art Smith Receives Keys to New Bakery
Former Hamilton Jai-Alai
The Hamilton County Development Authority hosted a Key Ceremony to present the keys to the old Hamilton Jai Alai and poker building to Chef Art Smith.
Smith plans to turn the building located on U.S. 129 into a commercial bakery that will supply his new restaurant Homecoming: Florida Kitchen and Southern Shine Bar in Disney Springs. With this new restaurant, there are now 25 restaurants across the United States that Smith is associated with. According to Smith, Homecoming: Florida Kitchen and Southern Shine Bar, is anticipated to serve 10,000 people a week.
At the old Jai Alia building, Smith stated he plans to not only have the commercial bakery but a Farmer's Market and restaurant as well. He also hopes to make their own pickles to sell.
"I personally believe that this beautiful part of the state of Florida has the opportunity to showcase itself as the welcome to Florida," Smith said. "My goal is to pull them off the interstate, feed them, show them some love and say, 'you know you could just go down the road here.'"
Smith hopes to have the bakery open soon but is currently waiting on investors. Some special effects editors that worked on Star Wars: The Force Awakens will be in town in April.
"I am really looking forward to making this happen for all of Jasper," said Jesus Salgueiro, Smith's husband.
By NANCY SMITH April 4, 2016 - 6:30am
Gretna, Gravitas and the Florida Supreme Court
There are actually three conditions for a slot license: A facility first must 1) be domiciled in Miami-Dade or Broward counties; 2) hold a license (which is awarded under the heading of the permit) to conduct live pari-mutuel events such as horse racing; and 3) must have conducted those live events for two years.
Nov. 1, 2011: Gadsden County Commission approves Gretna Racing's request to authorize a countywide referendum on allowing slot machines at Creek Entertainment Gretna.
Dania Weekly Win Leaders
Week Ending march 26th,2016
#49 Amigorena 10 ,Huge effort
#30 Larrea 8 The Dania record holder of 7 straight wins,a record that may never be broken
#22 Diego 8 Rounding into good form
#54 Zulaika 8 Always tough
#11 Erik 7 ,Dania's #1 pelotari
NOTE: The above schedule is according to MyFlorida.Com as the dates applied for.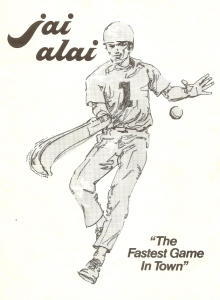 During June 1st thru June 30th,2016
There will be a Matinee & Evening performance on Wednesday-Thursday,& Friday.There will be ONLY be a MATINEE on SATURDAY"S
After June 30th,2016 the new year will start for 2016/2017.There has been no word as to games from July 1st thru December 31,2016 at Dania.
Dania Website Dania Website

Entertainment 954 Casino@Dania Beach
Concert Info Website Concerts Info Click Here
FREE Parking--FREE Admission---FREE Seating--Always Exciting Action--
The Casino @ Dania Beach 301 E Dania Beach Blvd, Dania Beach, FL 33004
The Senior Roster Member Takes The Weekly Wins
Along With #36 Aritz Tie

March 21,2016
#13 Areitio the senior member of the Miami roster who is now 52 years of age,simply put,it's unbelieveable. I haven't seen any players around his age play like this with the exception of "The Amazing Danny".I recall back in 2010 talking with a few players at Applebee's restaurant and the conversation was about Areitio playing at the age of 46,his fellow players seemed mind boggled. I wonder what they think now some 6 years later. If he plays much longer the Miami management the way they do things might start charging him HOA fees.

If you look at Areitio's win percentage you will see it's a very nice .171 with a .426 in the money,that's from 392 games.Prior to playing for Miami he played in Tampa,which closed in 1998.

#36 Aritz also came in with 9 wins for the week.I don't think there is much doubt that back in November of 2015 he was the top player on the Miami roster.At that time he was sporting a Super-Star win percentage of .277 and his in the money was a huge .557.However he suffered which seemed like a minor injury back in December of last year.Sometimes these injuries continue to nag a player,which may explain his present .174 and an in the money of .465,that's a full 10 points less than his previous average,prior his injury.

It wasn't that long ago that Miami had a grueling 9 performances a week.They dropped all the evening games which eliminated the three double performances.

Weekly Winners
#13 Areitio 9 wins
#36 Aritz 9
#51 Cisneros 8
#19 Rekalde 6
#76 Irastorza 6 --#42 Angel 6 ---#62 Luis 6

Irastorza is still leading in all three catagories of the "Triple Crown".He will turn 40 this summer and his play continues to be amazing.

The sport continues to decline,soon there will be a real shortage of quality players.We will never see another Lopez or Goikoetxea or Patxi.I have to admit my interest has really fallen off since they left the sport.

ZURI Retires..Read Article Click Here
The Casino @ Dania Beach 301 E. Dania Beach Blvd. Dania Beach Fl 33004

For Information Call 844-794-6244 ( Available 24/7)
Scott Savin ...CEO and General Manager
Shawn Veerasammy...Assistant General Manager
Daniel Licciardi...Dir of Pari-Mutuel Operations
Victor Suarez...Director of Security
Benny Bueno...Player Manager and Matchmaker
Ryan Esdale...Statistician and Announcer
Dale Martinek...Announcer
Steev Ramsdell...Court Judge
Conrado Diaz....Court Judge
Tomas Oyarbide...Court Judge
Jose Azpiri... Court Judge
Gerardo Gonzaga...Court Judge

Live Jai-Alai Everyday but Sunday

Dania Website
Sierra Dos,First Win @ Miami

Juan Manuel Sierra (Sierra Dos) has returned to the sport he has played since he was six years old.Although he only stands 5'6" he is a competent backcourter.I don't recall seeing any backcourter that short in 20 years.Of course at my age I don't recall many things now-a days.He has been absent from the court for 38 months,last being seen in the 2013 Citrus Invitational with his brother Sierra 1,as his partner.You can see below that he was honored by Orlando who put his picture on the cover of the commemorative program.

He has played at Orlando,Dania,Ocala,Hamilton & now Miami.In 2008 at Dania he won 183 games which was enough to win the "Overall Wins Championship".The same year he finished second in the Campeonato.His task now won't be easy as the aging Miami roster is still a tough win.I would expect Dos to take some time to get back his timing,fitness etc.One of his strong attributes is his positive confidence,along with a strong forehand,not to mention his love for the sport.

Sierra Dos is now 31 years of age and comes from Mexico City,D.F.Mexico.He is married with children.I wish him the best on this comeback.
The video above was his first win at Miami and you can witness his right side.

Miami Players Report

#51 Cisneros 8 Wins
#13 Areitio 7
#14 Ladutxe 7
#62 Luis 7
#76 Irastorza 7


Out of Action
#34 Aitzol--#50 Aizarna--#59 Santiso--#71 Aldazabal

Overall Wins Leaders

Irastorza 97 Leading in all three catagories of the triple crown
Ladutxe 74
Jabi 63
Areitio 58
Tevin 56


Live games daily except Tuesday's, Post time 12 noon daily and 1pm on Sunday's
March 12th,2016

#11 Erik Continues His Super Status @ Dania

Despite the fine play of newcomers

#27 Aimar,Barandika,and veterans Jairo,Arrieta and others Erik just seems to be breezing most weeks and increasing his win total.This past week he won 14 games,in the preceding weeks he won,15--15--11--14--wins respectively.He now has 117 overall wins and his nearest competitor Arrieta has 66.I have to ask myself how can that happen? I consider Arrieta a top notch player.below are the top five in the weekly wins last week.


#11 Erik 14 Wins
#19 Minte 11
#42 Barandika 9
#55 Echeva 8
#60 Salegi 8

Two weeks ago #27 Aimar came through with 10 wins and this past week he picked up another 6.He has really taken to the Dania court.That's what good players do.

Overall Win Leaders
Erik 117
Arrieta 66
Echeva 64
Zulaika 53
Jairo 52

The leading quiniela is 2-3 Leading perfecta 3-2..

Dania Website Dania Website
march 11th,2016
Art Smith Receives Keys to New Bakery
Former Hamilton Jai-Alai
The Hamilton County Development Authority hosted a Key Ceremony to present the keys to the old Hamilton Jai Alai and poker building to Chef Art Smith.
Smith plans to turn the building located on U.S. 129 into a commercial bakery that will supply his new restaurant Homecoming: Florida Kitchen and Southern Shine Bar in Disney Springs. With this new restaurant, there are now 25 restaurants across the United States that Smith is associated with. According to Smith, Homecoming: Florida Kitchen and Southern Shine Bar, is anticipated to serve 10,000 people a week.
At the old Jai Alia building, Smith stated he plans to not only have the commercial bakery but a Farmer's Market and restaurant as well. He also hopes to make their own pickles to sell.
"I personally believe that this beautiful part of the state of Florida has the opportunity to showcase itself as the welcome to Florida," Smith said. "My goal is to pull them off the interstate, feed them, show them some love and say, 'you know you could just go down the road here.'"
Smith hopes to have the bakery open soon but is currently waiting on investors. Some special effects editors that worked on Star Wars: The Force Awakens will be in town in April.
"I am really looking forward to making this happen for all of Jasper," said Jesus Salgueiro, Smith's husband.
March 9th,2016

Player's Weekly report, Miami & Dania

Miami Week Ending March 7th,2016
#76 Irastorza 14 Wins, Seems unstopable
#11 Jabi 8 (Three time Triple Crown Winner)
#51 Cisneros 7
#19 Rekalde 6--#13 Areitio 6--#25 Tevin 6

#56 Sierra II has joined the Miami Roster as of Monday March 7th,2016, Read Article below

---

Dania Weekly Win Leaders

Week Ending Feb 27th,2016
#11 Erik 15
(Who else)
#31 Jairo 8
#98 Elgezabal 8
#46 Arrieta 6
#69 Goitia

#27 Aimar won 5 of his 37 games.Things should get very interesting,Aimar is an aggressive player with talent..
.

---

Entertainment 954 Casino@Dania Beach


March 8th,2016

Sierra Dos Returns After 3 Year Hiatus

The last time Dos played was back in the Citrus Invitational,2013.He was teamed with his brother.Sierra 1.As you can see by the photo he was pictured on the commemorative cover celebration of over 50 years of Jai-Alai at Orlando.It was the 24 th annual Citrus,which was won by Aritz & Lopez from Miami Jai-Alai.That was a nice gesture and I'm sure Sierra II was honored.

I don't have all the stats on Sierra II but he has played at Fort Pierce,Ocala,Hamilton,Orlando,Dania and Miami.I was introduced to him around 2005 at Ocala.Both him and his brother are on the quiet side but friendly.His longest run of playing was at Dania.He played there from the summer of 2008 until 2011.In 2008 he won the overall wins championship and finished second in the campeonato.

Sierra II will turn 32 this July,and he was born in Mexico City.

This corner wishes him well in his return.he started back this past Monday and played in 5 games,with a place and show for his efforts.

Opinion of Casino @ Dania Beach Florida READ ARTICLE <-Click Here


March 3rd,2016

Dania gets some nice compliments,well deserved I might ad..

---

Posted by George Z on "Tigers Chalk Talk"
Dania Tonight Posted on March 3, 2016 at 02:06:03 AM by George Z I was in attendance tonight and Barandika won 4 games and looks better and better every time i go to Dania and watch.This kid is all over the court calling off backs for rebote's and making plays with hustle..Love the effort and new blood.

Aimar is also playing really well on Dania court and fitting right in the late games firing ball around. Glad Doubles Jai Alai is back and i will go a lot more Since it is....Games 3-6 tonight was fun to watch.

March 1st,2016

Dania Players Report,#27 AIMAR Joins Dania Roster


Aimar @ Fort Pierce 2003,wearing jersey #6

#27 Aimar started his professional career at the age of 21 in Fort Pierce,the year 2003.The roster was talented with 34 players and Aimar finished with a 14% win percentage.Some of the more experienced players were Carea,Leif,Irasu,Arche and many more.The 6'2" front courter had plenty of seasoning back in his homeland of Spain.In 1996 he won the Biscaya Championship and in 1998 the San gregorio Championship.

Now at the age of 34 he has returned to the states to play at Dania.After Fort Pierce he went to Miami and did well.The last time I saw him was back at Ocala,I think it was 2009 when he flew in from Spain to play in the World Series of Jai-Alai.To my knowledge this would be his first stint at Dania.Due to visa problems he arrived several weeks late.

However he is off to a good start winning 5 of 37 games.I expect he will do much better than average,even though he is new to the court.He is a aggressive player and very confident with the talent to back it up.He wears the number 27 which was the number Aymar wore when he played at Dania,When Aymar left Dania the first time he was just 27 years old however he did return long enough to get his quarters in for S.S..

Dania Players Report

#11 Erik 15 Wins
#31 Jairo 8
#98 Elgezabal 8
#46 Arrieta 6
#69 Goitia 6


last weeks winner was #55 Echeva who came in with 2 wins this past week.

You can check out the Dania schedule in a post below,with times and dates.
Dania Jai-Alai Live Dates Thru May 28th,2016


Dania Jan 13th,2016 Thru April 28th,2016
Details
Live Jai-Alai everyday but sunday


Hours
Monday 6:30pm
Tuesday 6:30pm
Wed Matinee 4:00pm Evening 10:00pm
Thursday Matinee 4:00pm Evening 10:30pm
Friday Matinee 4:00pm Evening 10:30pm
Saturday Matinee 4:00pm Evening 10:00pm
Sunday NO LIVE GAMES--Poker & Casino OPEN

---

Live Games Continue
May 4th,-Thru May 28th,2016

Live games will be held Wed-Thurs-Fri & Saturday
NOTE: The above schedule is according to MyFlorida.Com as the dates applied for.

During June 1st thru June 30th,2016
There will be a Matinee & Evening performance on Wednesday-Thursday,& Friday.There will be ONLY be a MATINEE on SATURDAY"S

After June 30th,2016 the new year will start for 2016/2017.There has been no word as to games from July 1st thru December 31,2016 at Dania.
Week Ending Feb 29th,2016
Miami New Graphics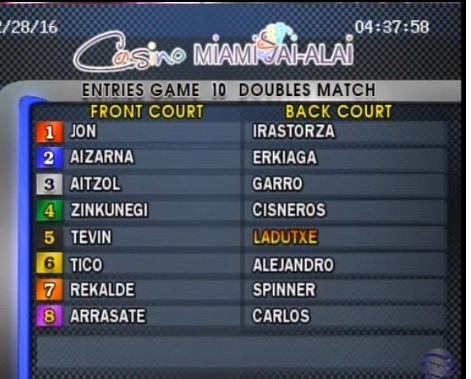 Week Ending Feb 29th,2016 -#14 Ladutxe Three Straight Weeks,The Wins Leader
#14 Ladutxe Who just turned 29 on Feb 27 has turned into a "Superstar" on this Miami roster.Although he finds himself 12 games behind #76 Irastorza he has been gaining ground each week.His present win percentage is .222,definitely outstanding.There is nothing like consistently,in any pari-mutuel sport,bettors like myself love it.
#14 Ladutxe 10
#76 Irastorza 8
#15 Zinkunegi 6
#25 Tevin 6
#31 Arrasate 6
Winners from two weeks ago
#14 Ladutxe 12
#76 Irastorza 10 (Miami Wins Leader,Backcourt leader,and Singles leader)
#41 Tico 9 (snapped back from previous week)
#25 Tevin,(Having a nice season)
#36 Aritz 6 (not playing up to capabilities)
Casino@ Dania Beach Florida
Jai-Alai Player Report
Week Ending Feb 20th,2916
The apple doesn't fall far from the tree,as is the case with #55 Echeva.His Father was a great champion who played with the great ,#37 Bolivar.He also starred at Tampa after Boilvar left.One of his greatest battles was against Joey in the Tournament of Champions.
#55 Echeva 13 wins
#11 Erik 11
#46 Arrieta 7
#53 Anndy 7
#31 Jairo 6

A big WELCOME to newcomber #42 Barandika from Spain.He's off to a really nice start going 4 for 28 his first week."High Cesta"

Decoupling
The law makers are still considering what to do.The Senate has approved making Dog Racing & Jai-Alai an option.However the House wants to keep the performances mandatory.I agree with the House as this is the best way to keep control as to how many Casino's can open.These owners and investors knew the law prior to getting involved.

The last Fronton that I want to get their wishes is Ocala,who right now are playing their two man sham.They have since year two drug the sport into the ground,all the while skirting the law.

I don't believe people will profit in the long run by stomping on the small guy.In reality what they did was deal Ocala Breeder sales a Royal Flush.OBS will be the winner not Second Chance Jai-Alai..The balance of their lease which originally was 5-5-5- years is about half way done.I'm not sure what the law is but OBS may be able to open their own card room as the owners of Ocala Jai-Alai.They are located approx 18 miles SW of the fronton.

Decoupling

February 19th,2016

Decoupling ahead SB 7072 would not only authorize decoupling and lower the tax rate on slot machines from 35 percent to 25 percent, it would also authorize slots licenses in Palm Beach and five other counties that have passed countywide referenda to bring slot machines to dog and horse tracks. The bill also opens the door for more than 30 other counties to do the same.

The impetus for this is that owners of the state's once-vibrant pari-mutuel industry admit they have reached a point of no return. "There is no hope for the pari-mutuels to ever become what they once were," said Dave Jonas, the owner of Casino Miami, home to one of the state's last jai-alai frontons. "I don't believe pari-mutuels can be saved," said Izzy Havenick, vice president of his family-owned Magic City Casino and owner of greyhound tracks in Miami-Dade and Lee counties.

"It's slow. It's boring. If you live in Florida, it's hot and rainy," Havenick said. "Most people under 40, they will never go outside and look at the racetrack. Unless there is some way to make dog, horse racing or jai-alai exciting again, I don't see the pari-mutuels surviving as tracks."

While Magic City has slot machines at its Miami track, ushered in by the statewide referendum of 2004, the family and its lobbyists are working aggressively to bring slot machines to their Bonita Springs dog track near Naples.

February 16th,2016

#14 ladutxe & #34 Aitzol Unseat Irastorza For The Weekly Wins


Miami Jai-Alai #14 Ladutxe & #34 Aitzol each won 9 games last week.The defending weekly winner Irastorza went 7 for 32.Also coming in with 7 wins were #62 Luis,and #59 Santiso.
It must be noted that Ladutxe has the second best win percentage on the Miami roster,.196,just short of what I consider superstar status.Irastorza has a whopping .287 win percent and an amazing .619 in the money.And yes #36 Aritz ,Jabi,Duke,Zinkunegi and Rekalde are all playing.

#62 Luis has been playing very well,he is the last in the states of the three brothers.Goikoetxea left Miami 14 months ago and Osa left several years prior to Goiko.The word was he just was not happy here.

#10 Spinner Many fans will look at his stats and possibly think he isn't doing that well.I've been around longer than most and don't think that.When I take into consideration his time on the court,he is doing a very good job.I can recall how players have a rough when going to Miami.The first player that comes to mind is Eric Popp who had a very difficult time trying to win a game at Miami.I always liked Eric's game and know he had talent.However the mental part of everything one is involved in MUST stay positive,or down you will go.

I'll be in Miami the latter part of next month so I will check out the jai-alai scene.Because of business matters I couldn't attend my last two trips.

Miami & Dania should work together to stimulate the game.Bring back the Citrus Invitational,simulcast their signal back into the homes of the fans.Have Advance wagering,promos etc.A little effort will go a long way.

February 14th,2016

Editorial: The compact and the horse industry

Much is riding on the outcome of legislative negotiations over the Seminole Compact, the massive deal that would expand gambling across Florida and pour $3 billion from the Seminole Tribe's casino profits into state coffers over the next seven years. And few groups have as much at stake in the outcome as Florida's thoroughbred and horse racing industry.

The worrisome part of the compact to the horse racing and thoroughbred industry is the threat of decoupling. Let us explain. Currently, horse tracks, greyhound tracks and jai alai frontons in Florida that have slot machines or card rooms must share a portion of the proceeds from those gambling enterprises with the pari-mutuels.

In the case of horse racing, the money is used to boost purses and breeder bonuses, thus attracting more and better quality horses from not just around the state but around the country. Hence, the pari-mutuel events and the gambling activities within the same facility are "coupled" together.

The Seminole Compact, however, calls for "decoupling," or eliminating the requirement that money from the casino-type activities be shared with the pari-mutuels — except in the cases of horse racing at Gulfstream and Tampa Bay Downs.

It is important to the health of Florida's horse industry, and nowhere is it more important than here in Ocala/Marion County, the Horse Capital of the World. But it is also important to the state to preserve the horse racing industry. It is a multibillion-dollar a year economic cog that revs Florida's economic engine more than baseball's spring training. It provides tens of thousands of jobs as well.

Here in Ocala/Marion County alone, a study commissioned last year by the Chamber and Economic Partnership showed the equine industry is a $1 billion-a-year business, with an overall economic impact of $2.6 billion. It represents about 15 percent of the entire local economy. Some 19,000 people are employed either directly or indirectly because of us being the Horse Capital of the World, which also helps attract annual events like HITS, with its own $90 million annual economic punch.

In short, the economic impact of horse racing, the thousands of farms and businesses associated with is across Florida and the tens of thousands of jobs it creates make protecting it important not just to our community but the state. The Seminole Compact is a massive and unwieldy agreement with many moving parts. The Florida Legislature, however, must make sure that one of those moving parts — horse racing and the people and businesses that make it run — are not hurt in the final deal.

As it stands, there are inevitably going to be as many losers as winners when the final deal is signed. Greyhound racing, jai alai and harness and quarter horse racing all appear to be in trouble. Thoroughbred racing, meanwhile, scored a victory this week when the House version moved out of committee with Florida's two big horse tracks, Tampa Bay Downs and Gulfstream, escaping being victims of so-called "decoupling."

Lawmakers would be wise to do whatever they can to not only protect the status quo of the horse racing industry but to enhance it. Not because the horse tracks are such big economic engines themselves, but because horse breeding, training and farming is a major agribusiness enterprise. In fact, if the Seminole Compact were to push horse racing into further decline in Florida, it would surely cause the loss of more jobs than the employment gains compact supporters, including Gov. Rick Scott, argue the deal will generate.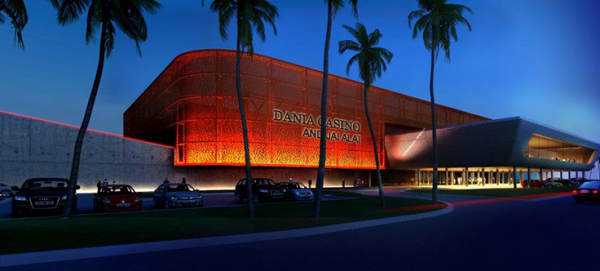 February 14th,216
Dania Jai-Alai Weekly Win Results
It was a very contentious week at Dania.However when the dust settled it was
#11 Erik
who came out on top.
Erik
finished with 14 wins from 45 games.Last week he won 31% of his games,his overall win percentage is .263,"Superstar" status.
#31 Jairo came in with his best week of the season while winning 11 of his 42 games.A very nice 26%.Going into the week he was at .105%,from these recent efforts he has raised his overall win percent 3 percentage points.We do not see Jairo letting up as he will continue his strong play.
#46 Arrieta who I have always said is very explosive and is a threat to run out at anytime.Nice week as he won 10 games from 46 efforts.He is leading the roster in games played with 239.That entitles him to be the Iron Man so far this season.Arrieta and Erik are tied in the "Championship Singles" game with 11 each.
#53 Anndy is having a average season, came in with 8 wins from 46 starts.(Nice week)
#54 Zulailka is having a outstanding season.last week he won 7 games from 45 starts.His win percentage dropped slightly from the previous week.He was at .184 but still has an exceptional .179.That drop would not have happened except he missed some opportunities to close the game out.No bettor could ask for more then this pelotari gives,100%.
Dania Game by Game Handles for the Saturday Feb 13th, matinee.

Game 1 $4,445
Game 2 $3,653
Game 3 $4,005
Game 4 $4,453
Game 5 $5,170
Game 6 $4,931
Game 7 $4,896
Game 8 $5,141
Total $36,694.00
NO live Jai-Alai On Sundays, Live games resume this Monday & Tuesday at 6:30 PM
February 9th,2016
Florida Decoupling Debate Postponed
The fate of complex gambling legislation in Florida involving a compact between the state and the Seminole Indian Tribe remained unclear as one of two state legislative committees postponed debate on the issue Tuesday.
The Senate Regulated Industries Committee postponed debate on the compact and proposed legislation that would ratify the deal until next week. Earlier that day, the House Regulatory Affairs Committee entertained some debate and public comment on a proposed House version of the bill, but that legislation differs from the Senate proposal, and there are stark differences of opinions between the two legislative bodies on gambling as a whole.
The bill is being closely watched by the state's Thoroughbred industry because of a controversial proposal that would allow some parimutuel facilities to retain their licenses to operate casino-type games while shuttering their racing operations. The House bill would allow greyhound and harness tracks in South Florida to "decouple," as the issue is known, while directing money from a tax break on slot machines at parimutuel tracks to a purse fund for Thoroughbred horses.
Thoroughbred interests in the state are aggressively fighting any proposal to allow decoupling. While Gulfstream Park has declared that it has no intention of shuttering its racing operation, Thoroughbred horsemen and breeders have said that they are concerned that any allowance for decoupling at parimutuel tracks will threaten the viability of the Thoroughbred industry. The House committee did not discuss decoupling specifically, but three breeders asked to speak before the panel to voice their opposition to the concept.
Lynne Boutte, who said she operated a small Thoroughbred breeding farm in Marion County, said that passing legislation allowing for decoupling would jeopardize her family farm and the jobs connected to raising Thoroughbreds. She said that the decoupling issue was not germane to the legislation, which would primarily seek to validate a compact negotiated between Gov. Rick Scott and the Seminole Tribe late last year. Under the compact, the Seminoles would be allowed to expand the gambling offerings at their casinos while making $3 billion in payments to the state over the next seven years.
"We have been caught in a web of politics," Boutte said. "We are a lifestyle, we are a livelihood. … I ask you to draw a line through the issue of decoupling." Decoupling is being pushed by greyhound and harness tracks that want to retain their existing gambling operations but close their unprofitable racing operations.
Rep. Halsey Breshears, a Republican from Monticello who is a member of the committee, told the breeders that he sympathized with their argument, but he also said he would support decoupling on the premise that the parimutuel industry has not done enough to market its own product.
"There are lots of people in this assembly and this chamber who are for [agriculture] but are not from [agriculture]," said Breshears, noting his agricultural business interests. "But in terms of your business, you need to continue to look for ways to change your business and change [how you market]. Because that is what has happened here. You have lost your customers."
The postponement by the Senate committee likely means that more negotiations will take place on the legislation in the next several days. The legislature is currently at the halfway point of its 60-day legislative session.
February 9th,2016
They Can Not Stop Irastorza,Wins 14Miami Jai-Alai Players Report for the week ending Feb 8th,2016
With #36 Aritz only playing in 47 games since Nov 1st,#76 Irastorza is enjoying a picnic.He has won the most weekly wins every week since Nov 1st except for two weeks.I wouldn't be surprised if his good play has even surpassed his own expectations.
Irastorza's
win percentage is a whopping 30% (Superstar + Status) and his in the money a huge .641.I'm sure he's happy with his decision to return to Miami.
#76 Irastorza 14 wins
#41 Tico 9
#14 Ladutxe 7
#62 Luis 6
#32 Erkiaga 6
Players Out Of Action, Benat,Zuri,Enrique and Cisneros.
February 8th,2016

#31 Jairo,Rounding Into Good Form#31 Jairo
He came to Dania at the young age of 23 back in the summer of 2005.The resume that came with him was very impressive.He did well in both Spain (his homeland) and France.He finished first and second in many well regarded tournaments.When I first saw him play I tagged him as the next Foronda,who broke some records at Dania winning everything in sight.
Jairo
in Spain played in strictly partido double matches.Playing singles at Dania was new territory.However he adapted well and now has a nice singles game.last year Jairo played the Ft Pierce season which was all singles.I don't have the stats handy but he did well.
Now 33 years old and after the long layoff he has started out on the slow side at this new Dania meet.I couldn't help but notice that when your not playing your best or in a slump, bounces and calls don't seem to go your way.
I have noticed he is coming back in form and I have posted a recent game that will back that up.He is a now player that should be put in your bets.
Jairo has been in the top 10 at least 7 times through 2011.He had won 16% of his games in 2011 and 2009/10 winter meet.
I hope he continues moving forward and wish him the best.Now a family man who I think resides in Dania Beach.A few years back he did a interview conducted by Tom Contreras which I videoed.I'll have to hunt that down and upload it.
He has many fans and I'm one of them.
The Tide Is Turning

#41 Tico & #24 Patxi Collide Hard
Miami Game 11 May 27th,2015

February 5th,2016
Gambling Bills Likely to Spark High-Stakes Debate
House and Senate leaders will roll out gambling bills Friday that would allow the Seminole Tribe to add craps and roulette at its casinos, potentially do away with dog racing and most horse racing and open the door for slot machines in Palm Beach County


Late Thursday, Senate Regulated Industries Chairman Rob Bradley and his House counterpart, Regulatory Affairs Chairman Jose Felix Diaz, were working on details in the two proposals, slated for votes next week in both committees.


"We're still working on the language. We're going to be here all night. This is a gargantuan bill," Diaz, R-Miami, told reporters.


Both chambers' plans include legislation that would authorize an agreement inked by Gov. Rick Scott and Seminole tribal chief James Billie last month. That deal, called a "compact," would allow the Seminoles to add craps and roulette at each of the tribe's seven Florida casinos, on top of banked card games --- such as blackjack --- already in play at most of the Seminoles' facilities.In exchange, the Seminoles have agreed to pay the state $3 billion over seven years --- triple a $1 billion, five-year deal that expired last summer --- in what is believed to be the largest tribal revenue-sharing agreement in the country.


Separate bills will address pari-mutuel-industry issues that are permitted, but not specifically authorized, by the proposed compact, according to Bradley and Diaz.


To make the bills more palatable to gambling-leery lawmakers, the measures would do away with dormant pari-mutuel permits and eliminate some active permits.

But one of the most controversial items would allow horse tracks to do away with racing all types of horses except thoroughbreds, a process known as "decoupling," while keeping more lucrative card rooms and, for some, slot machines. A portion of the revenues from the compact would go to supplement purses for thoroughbred horse races, now running at Gulfstream Racetrack and Tampa Bay Downs.


Greyhound tracks would also be allowed to decouple, an idea that has been supported by many lawmakers but has faced opposition from greyhound breeders, owners and kennel operators. Horse breeders, owners and trainers also have strenuously objected to decoupling.


Decoupling horses "would essentially make welfare queens out of horsemen by creating an artificial set-aside market" and "wipes out any semblance of free enterprise," the United Florida Horsemen, representing owners, breeders and trainers, said in a statement.


Jai alai operators would have to keep their games under both proposals.


The measures would also allow slot machines in Palm Beach County and at a new facility in Miami-Dade County. Permits for the slots would be attained through a procurement process and would require operators to give up active permits to be eligible for the new games.

The Senate proposal --- which Bradley called "an aggressive plan to reduce gaming" in Florida --- would also allow Scott to "buy back" active permits, using money from the revenue-sharing agreement with the tribe. The House is not expected to include that provision in its initial roll-out, Diaz said.


The House will also offer a third measure, a proposed constitutional amendment that would require voter approval for any expansion of gambling after the compact and accompanying pari-mutuel changes are approved, Diaz said. The Senate is not yet proposing a similar measure.

The pari-mutuel-related bills would also reduce the tax rate on slot machines paid by Miami-Dade and Broward pari-mutuels, known as "racinos." The proposed compact would allow a 10 percent drop from the current 35 percent tax rate.

Diaz said his proposal will include a 5 percent tax reduction, and up to another 5 percent for pari-mutuels that agree to reduce the number of slot machines at their facilities. The South Florida operators each are allowed to have up to 2,000 slot machines, but all have fewer than that number, and some only have about 1,000, Diaz said.

Blackjack is off the table for the racinos, Diaz said, although the proposed compact would permit the games --- limited to 15 tables, and capped at maximum bets of $15 --- for the Miami-Dade and Broward facilities.


The Palm Beach Kennel Club, which for years has pushed for slots, would be able to add 750 slot machines and 750 "video racing" terminals, if it wins the bid for the permit.


Who gets slots has also been a point of contention for lawmakers. Voters in six counties --- including Palm Beach --- have approved slots for their local pari-mutuels, but gambling regulators have refused to sign off on the lucrative games. The Florida Supreme Court is now considering whether Gretna Racing, a small horse track and card room in Gadsden County, should be allowed to have slots without the Legislature's express permission. Voters in six counties --- including Gadsden and Palm Beach --- have approved slots for their local pari-mutuels.


With the 60-day legislative session nearing its midway point, Scott and the Seminoles have stepped up pressure on lawmakers to approve the compact.

Lawmakers have plenty of time, Diaz said Thursday.

"I think it's pretty early," he said, adding that the bill could be more difficult to pass as the end of the 2016 session approaches.

Diaz also said "we have the votes in my committee" to pass the measures.


"Things could change and people could change. But the members understand that this is a work in progress and they'll have another vote on it" before it reaches the floor, he said.

"Everybody's ideal scenario won't come true. There will be tough decisions for us to make as a body. I don't know if there will be anybody out there that will feel like they got everything they wanted," Diaz said. "But the bill …will be in a posture that is passable and will continue the conversation for us live to fight another day."


But Bradley --- whose committee includes senators who are opposed to any expansion of gambling as well as those who want slots in Gadsden and Lee counties --- wasn't as confident. Like Diaz, Bradley said he expects committee members to propose amendments to the legislation next week. The fate of the bills could hinge on what gets added to the measures.


"Right now, it's a jump-ball," he said.


February 1st,2016
Irastorza,leads in Overall Wins
Miami Jai-Alai: Going into last week #11 Jabi and #76 Irastorza were tied for the overall wins with 27 victories each.This past week Irastorza who will turn 40 this summer turned back the clock.Playing like a 25 year old he won 10 games from 32 starts.On the other hand #11 Jabi won only 6 games from 36 starts.Irastorza now takes 4 game lead and shows no sign of letting up.

#19 Rekalde good to see him back in the lineup.He has been out since early November,about 8 weeks.Also returning to action this week were #36 Aritz and #62 Luis

Still out are
#51 Cisneros,#22 Benat and #56 Zuri.
Last week most wins
#76 Irastorza
#14 Ladutxe 7
#34 Aitzol 7
#27 Jon 6
#35 Garro 6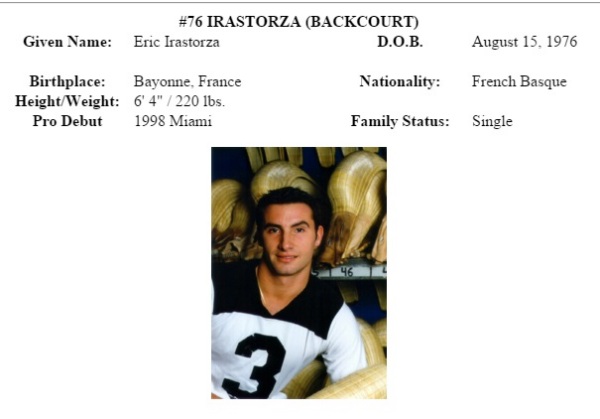 Click photo to visit Miami's website
February 1st,2016
There are eight racetrack casinos in South Florida, who could see their slot tax lowered from 35 percent to 25 percent and could begin to offer blackjack capped at $15 per hand if the compact goes through. At a post-event news conference, Scott said he respected the legislature's process, but also said he was satisfied with his negotiations with the tribe. Standing next to Allen and Chief James Billie, Scott said, "We did our part."
In Our Opinion
They will reduce the slot machine tax rate to 25%,which will benefit jai-alai and to some degree level the playing field with the Indians.Also we think they will not eliminate the mandatory pari-mutuels with a operating option.
January 31,2016
Owner of Hialeah Park plans to open fronton, poker room in Florida City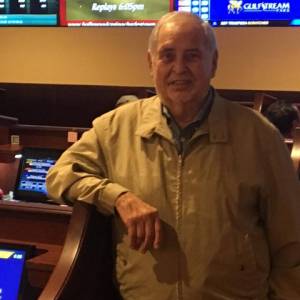 Hialeah Park owner John Brunetti is working with Florida City officials to open a new poker room and jai-alai fronton by the end of the year. Brunetti said the facility will be "an entertainment center," with attractions for both adults and children, and will cater to those near the intersection of Florida's Turnpike and U.S. 1.
"We have to figure out a way to get everyone from the Florida Keys to come," he said. "That will be our big push." Brunetti, who bought 38 acres for $6.7 million late last year, received zoning approval earlier this month from the Florida City council. The city must still approve the plan for his site. Mayor Otis T. Wallace cautions there are many steps to go, but he said the city is eager to work with Brunetti.
"I'm excited about the prospects," Wallace said. "It will have a whole spillover effect on other businesses and be a catalyst to the area." Florida City, with a population of 11,245 as of 2010, is the final stop for those traveling from Miami-Dade County on the turnpike to the Florida Keys. The closest card room to the area is about 35 miles north, up Krome Avenue at the Miccosukee Resort & Gaming. As South Florida gambling has expanded, parimutuel permits have long been frozen in the state. Hialeah Park acquired state approval for an extra jai-alai license based on a 1980 law that surfaced in 2011. The law allows a summer permit to be awarded to the lowest-performing parimutuel in a county with at least five existing permits. Magic City Casino officials, who also have an extra permit, had mentioned opening up in Florida City, but instead bought one-fourth of Dania Jai-Alai in 2014 and focused on that, opening a slot facility there earlier this month.
After running jai-alai, Brunetti could then open a poker room, which is legal at all parimutuel facilities. Slots aren't in play because only facilities that are part of a 2004 constitutional amendment or allowed by the Florida Legislature are eligible, and Brunetti has not sought permission.
But Wallace notes that the Legislature is discussing "decoupling" — the idea that horse tracks, dog tracks and jai-alai frontons can offer slots or poker without running a parimutuel. So the final plan for the facility is still in flux.
"We see it as a place that those traveling to and from the Keys might stop at," he said. "And we think Mr. Brunetti has the capacity to make it an attractive place to visit."
#10 Spinner,Areitio Team Up To Win
January 29th,2016
Prior to writing this article I want to make it perfectly clear I'm a Spinner fan.In my opinion he has done well at Miami,especially considering his total experience in the sport.It really takes great determination and a big heart to hang when the going gets tough.His talent will take care of it self as time moves along.
The below is said in jest
What's with the beard?
I just can't figure out where he's heading with it.
Is he moving to the Basque Country
Does he want to become a Rabbi?
Is he going incognito?
Did he land a gig playing Abraham Lincoln?
No money for blades
To many girls after him and he's hiding his good looks
Protection from the pelota
Is he in a contest with Sierra 1?
Did Jr. make it mandatory?

The Internet lighting may be deceiving and all it is 5'oclock shadow,if so ignore article..

Enjoy Spinner's win below

Dania's Handle Thursday Matinee Jan 28th,2016

Game 1 $2,858
Game 2 $2,790
Game 3 $3,689
Game 4 $5,247 (long post)
Game 5 $2,410
Game 6 $1,807
Game 7 $1,631
Game 8 $1,992
Total Handle $22,424 Matinee 1:30pm
These figures are anemic,especially when you are in the middle of the Florida winter season. From what I understand this meet is four months.Another month is scheduled after this meet.Source MyFlorida.Com.
After a recent trip and looking at the seating arrangement I realize exactly how portable these seats are.They could be taken down in a short amount of time.The stands for the two tellers also could go in a moments notice.No promos etc make me think the game is doomed,I really hope I'm wrong.One could say they are not ready enough for a promo's ,but what is stopping them to advertise in advance.I hope I'm not turning negative as I did enjoy the games during a recent visit.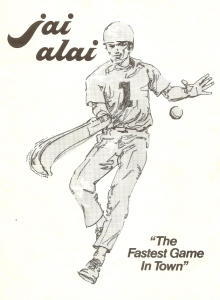 Miami Jai-Alai ,Jabi & Irastorza Fighting It Out
January 26th,2016,
#11 Jabi & #76 Irastorza
have found themselves in a dead even tie for the most wins.Each have 27 victories.Two weeks ago Irastorza won the weekly wins with 9 and Jabi finished second.Last week Jabi won with 8 victories and Irastorza finished second in a 5 way tie with 7.Also having 7 wins were #17 Duke,#18 Aizpitarte,#42 Angel,and #63 Arriza.
#19 Rekalde It's been almost 8 weeks since he has been seen on the court,I'm hoping it's a long vacation.
Players not playing
#19 Rekalde
#22 Benat
#36 Aritz
#51 Cisneros (turned 37 January 26th)
#56 Zuri
#62 Luis
Miami Poker It seems Miami's poker players have folded,they had another tremendous drop in business,in 2014 for the month of Dec they take was $196,647 in 2015 it dropped 86% to $27,769.
Ad from Miami website
Casino Miami is Miami Florida's newest and hottest casino. Come experience our gambling, entertainment, restaurant, and nightlife with 1,000 Las Vegas style slot machines, an expanded Poker Room, Dominoes, and Live Shows.
Poker Room Promotions Click Here
Casino@Dania Beach Update
Construction is moving along at a fast pace.The finish is in the near future.Estimate somewhere between 1 and 2 months
Live Jai-Alai Schedule 2016


January 19th,2016
Casino @Dania BeachDania Construction
After I walked the inside and outside of the Casino/Fronton my opinion is they will be finished in approximately three months.Early tuesday morning they were cleaning the parking lot indicating soon they will be black-topping and putting the white lines down.
FOOD I noticed there was a food track outside the entrance all day and it was still there when I left at about 9:30 pm.I noticed the bar on the main floor had menus,you can order from and it comes from the truck.Also it looks like one of the main snack bars will be open in the very near future.
VALET PARKING $5.00 is open from 9:00am NOTE: Call the valet desk prior to leaving and your car will be waiting,(tablets)
POKER ROOM is open and located on the second floor.I would recommend sitting with Felipe (Odmay Valdes),very cool headed and personable.
Studio 954 is not ready yet and is also located on the second floor.The first show is scheduled for January 23rd @8:00pm, Peter Cetera
I heard it will be open next week.
Dania Casino Promotions I noticed they were playing bingo,not for money but for FREEPLAY I think the max is $150.00 on the last game.
Sports Bar Opening soon,located on the second floor.
ElevatorsTwo new have been installed along with two escalators and stairs for the fitness conscience.
VIDEO I did take some video of the outside construction.They are now putting up the orange tiles on the front of the building.Soon it will look like the photos.The video is still in my trunk but I will work on them soon and upload to this page.
Jai-Aai I will catch up on the jai-alai reporting after my vacation.
Final comment The place will really look tremendous when finished,it's bright and cheery not dark like before.The big screens 2,are fantastic.The pelota is slightly harder to follow with the blue wall.The players are getting their confidence and timing back.It was a shame as I noticed at least 12 people were in line and got shut out.I would like to see everyone that wants to bet get their bet in.
Casino @ Dania Beach Update as of January 19th,2016
January 11th,2016
The Miami Winter Season Began Jan 1st,2016
#40 Lejardi Retires From Miami(Given name Fernando Lejardi) He started his professional career in 1992 in Mexico City.He was born in Marquina,Spain.In 1997 he won the Pepsi/All Sport Jai-Alai Championship.In 1998 he went to Miami and has played there until late Dec.2015.He is now 42 years old.He was an all-around excellent player.We wish him the best in his future endeavors.
Miami Win Leaders
Jabi-Aizpitarte,Tevin,& Irastorza all have 11 wins.
Players Who Won At Least Three games In One Performance
#76 Irastorza won 4
#11 Jabi,#24 Sierra,#17Duke,#27 Jon & #54 Alejandro,each won 3 in a single performance.
The Amazing Danny
He retired from a 33 year jai-alai career and never missed any court time from injuries.That alone is amazing.He weighed 138 pounds,as the saying goes,soaking wet.Strictly a finesse player with tremendous court sense and as crafty as they come.We have put up some of his games on YOUTUBE along with his retirement ceremonies held at Ft Pierce.We hope you enjoy them and SHARE.The Amazing Danny Videos Click here

The Casino @ Dania Beach Update The Casino at Dania Beach · We are still in the process of testing our brand new facility, but we are very hopeful that The Casino at Dania Beach will be open for our Jai-Alai season opener! We will post an update on our casino and poker room as soon as we get new information. We promise it will all be worth the wait!
Source: facebook

Dania Live Jai-Alai
On Monday & Tuesday Just Evening Performance
Wed-Saturday Both Matinee & Evening Performances
Season Runs Thru April 16th,2016
NO Jai-Alai on SUNDAYS,

Wed,Fri,& Sat. Matinee's Start @ 4:15pm Evening 10:00pm

You may view the games on Link2Bet but must have an account. Link2Bet Click Here

Dania Jai Alai performances:
Monday (6:30pm)
Tuesday (6:30pm)
Wednesday (4:15pm & 10pm)
Thursday (1:30pm & 10pm)
Friday (4:15pm & 10:30pm)
Saturday (4:15pm & 10pm)
January 3rd,2016 Updated January 4th.

Miami,Players Return From Vacation
On Wednesday January 6th,the following players will return from vacation.
Ricky,Enrique,Zuri,and Santiso.
Earlier this week
#21 Bereikua
returned and has already picked up four wins.
#51 Cisnerso
returned Sunday.Still out are
Rekalde and Benat.
#76 Irastorza who has won the most wins for the past seven straight weeks will have a tough time making it eight straight.As of today he is one game behind 7 to 6 on the week.with the tougher competition returning he may need some breaks.
Irastorza Streak Ended
#76 Irastorza
who has won the most weekly wins for the past seven weeks straight has been stopped.However it was as close as it could be.
#15 Zinkunegi
won eight games and Irastorza came in with seven.The big statistic that made that happen was the fact that
Zinkunegi
played in forty games.
Irastorza
played in just 29 games,that certainly made the difference.Four other players also won seven games last week.
Weekly Wins
#15 Zinkunegi 8
#71 Aldazabal 7
#21 Bereikua 7
317 Duke 7
#13 Areitio 7

#21 Bereikua returned from vacation and played red hot winning 7 out of 27 games.he was also in the money 12 times.The rest really helped the veteran who will turn 41 in March.

Even though that was great what about #13 Areitio who will turn 52 in February who also won 7 games.Even if he did play in 41 of them.He continues to defy his age.

Players still out of the lineup for Miami,Rekalde,and Benat
NOTE: #36 Aritz played in just 7 games last week.
#41 Tico returned but played in just 12 games.
#28 Carlos enjoyed his best week at Miami winning 5 games "Congrats Carlos".Playing there will make any player better.
#10 Spinner On the other side of the coin Spinner suffered through his worse week since joining Miami last year,he went zero for 29.All you can do is stay positive and stay mentally strong.That situation happens to all players.

The Casino @ Dania Beach is trying to make the opening happen on January 13th.The big question I have is will everything be 100% by that date? I'm a big believer of the first impression.I intend on bringing some business their way and wish them the best.

December 28th,2015
7 Straight Weeks For #76 Irastorza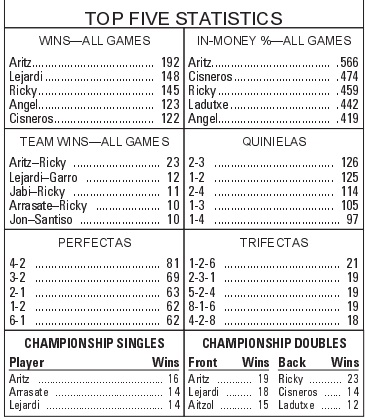 Miami Jai-Alai Despite #36 Aritz returning to the lineup #76 Irastorza led in weekly wins with 10.
Irastorza played in 28 games and won 35% of them (10) while being in the money 75% of the time.It's hard to stop a runaway train.Since his return to the court on Nov 1st,Irastorza has won 75 games 33%.
"High Cesta" to him,on his fine play and his decision to return to the U.S. to play.The game so desperately needs high quality players.
Weekly leaders
#76 Irastorza 10
#15 Zinkunegi 7
#60 Manuel 7
#31 Arrasate 6
#65 Guisasola 6 (playing very good)
#16 Enrique joins the following on vacation,#51 Cisneros,#19 Rekalde,#20 Rickey,#22 Benat?,#21 Bereikua?,#59 Santiso,
#36 Aritz is still leading in all three categories of the "Triple Crown". Dania Beach Casino
NO update to report on.Delays are expected from this corner as it was an extremely rainy summer.Two weeks ago the elevator shaft was on fire. read article Read Story
WEBSITE: Dania Website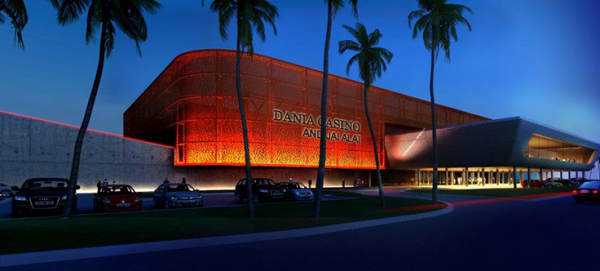 Dania Beach Casino located at 301 E.Dania Beach Blvd. Dania Beach Florida
Just East of US-1 --Opening SOON!!!!
Check the following link for updates on Dania Click Here NJAA
A Night at The Jai Alai

This short video tells the sad sad story of the state of the game today in about 8 minutes.
December 21,2015
Irastorza Again, 6 Straight Weeks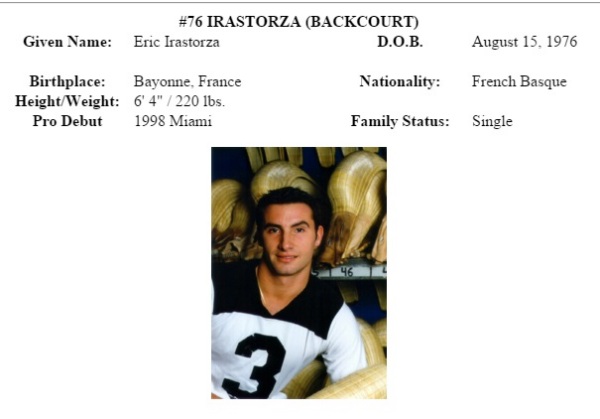 Miami Fronton,with Rekalde,Cisneros,Benat,Ricky and others on vacation #76 Irastorza is having a field day.He has won the most weekly wins for the 6th straight week.Again this past week he won another 11 games.He started in 32 games and won 11,which =34%,he was in the money 22 times which is 69%.No doubt he is the class of this group.
#76 Irastorza 11
#13 Areitio 8
#17 Duke 8
#40 Lejardi 7
#71 Aldazabal 7
The following is a portion of the article with a link in the window below.
John Lockwood, an attorney representing Ocala-based Second Chance Jai Alai, argued that the new regulations would have a "dire impact" on the facility. Second Chance uses only two jai alai players to fulfill its performance requirements, which allows the pari-mutuel to run a more lucrative card room.
Comment: Second Chance Jai-Alai was improperly named,their name should be NO CHANCE For JAI-ALAI--------The Thoroughbred Horseman have a strong hand in this matter and will fight back.I'm not sure that will even be enough to save jai-alai.
Fort Pierce For many years the Fort would open the first Friday evening of the new year.This year they will have their 40 performances according to My Florida the month of June,2016.They are scheduled to have two performances daily with Thursday's off and just a matinee on Sunday's. Last year was a total disaster under the new owners,you can definitely expect more of the same.Their business at both Miami and the Fort continue to decline,the old adage you reap what you sow is true.
July 10th,2013


Jai-Alai is dying a slow death
---
3-Jul-2013 Miami Jai-Alai Files July 3rd,2013
On June 27, 2013, Florida Gaming Centers, Inc. ("Centers"), the wholly owned subsidiary of Florida Gaming Corporation (the "Company"), received a valuation report from Jefferies LLC. As previously reported, Jefferies was engaged to determine the "Net Company Value" and the "Appraised Value" of Centers in the manner and in accordance with the terms set forth in Section 8 of the Warrant Agreement dated as of April 25, 2011 among Centers, the Company and certain warrant holders named in the Warrant Agreement (the "Report").
The Net Company Value and Appraised Value were required to determine the repurchase price for the warrants issued pursuant to the Warrant Agreement. The Company's repurchase of the warrants is a condition to closing the sale of Centers to Silvermark LLC pursuant to the Stock Purchase Agreement among the Company, Centers and Silvermark dated as of November 25, 2012.
As defined in the Warrant Agreement, when calculated in accordance with the sale of Centers, "Net Company Value" means the greater of (i) the net proceeds resulting from the transaction and (ii) the "Appraised Value." "Appraised Value" means the equity value of Centers that would be realized in a transaction between a willing seller and a willing buyer, neither of which is acting under compulsion and assuming each has full access to relevant information. The warrant repurchase price is determined by multiplying the "Base Percentage" by the Net Company Value. The current Base Percentage is 35%.
The Report indicated an Appraised Value, as defined, of $76.7 million as of May 31, 2013. Because this Appraised Value is greater than the net proceeds that the Company would receive from the Silvermark transaction, the Appraised Value would be the Net Company Value used for determining the warrant repurchase price. Multiplying the Net Company Value by the current Base Percentage would result in a warrant repurchase price of $26.845 million. Because the warrant repurchase price exceeds the proceeds the Company expects to receive from the Stock Purchase Agreement, the Company is evaluating its options.
The foregoing description of the Warrant Agreement is qualified in its entirety by reference to Exhibit 4.2 to the Company's Current Report on Form 8-K dated April 25, 2011. The foregoing description of the Stock Purchase Agreement is qualified in its entirety by reference to Exhibit 2.1 to the Company's Current Report on Form 8-K dated November 25, 2012.
On June 28, 2013, Silvermark notified the Company and Centers that it had exercised its right to extend the expiration time under the Stock Purchase Agreement until 11:59 P.M., E.T on July 31, 2013.
As previously disclosed, under the Third Amendment to Stock Purchase Agreement entered into by the parties as of May 8, 2013, if the transactions contemplated by the Stock Purchase Agreement had not been consummated on or before May 31, 2013, then Silvermark has the option to extend the expiration time, from time to time, to no later than 11:59 P.M., E.T. on August 30, 2013 upon written notice to the Company.
Forward-Looking Statements
This report and the exhibits hereto may contain statements that relate to future events and expectations which constitute forward-looking statements within the meaning of the Private Securities Litigation Reform Act of 1995. Forward-looking statements include those containing such words as "anticipates," "believes," "estimates," "expects," "forecasts," "hopes," "outlook," "plans," "projects," "should," "targets," "will," "will likely result," or other words of similar meaning.
All statements that reflect expectations, assumptions or projections about the future other than statements of historical fact are forward-looking statements, including, without limitation, forecasts concerning gaming industry growth or other trend projections, anticipated financial results or operating performance, and statements about the Company's or Centers' outlook and business and financial prospects. Forward-looking statements are subject to a number of known and unknown risks, uncertainties and other factors and are not guarantees of future performance. Actual results, performance or outcomes may differ materially from those expressed in or implied by those forward-looking statements. The Company disclaims any intention or obligation to update publicly any forward-looking statements, whether in response to new information, future events or otherwise, except as required by applicable law. FLORIDA GAMING CORPORATION Date: July 3, 2013 By: /s/ W. Bennett Collett, Jr. W. Bennett Collett, Jr. Chief Executive Officer
Seminole Tribe, Crist expected to sign gambling compact
April 2010
The proposal requires the tribe to pay a minimum of $1 billion over five years for the exclusive operation of blackjack, chemin de fer and baccarat at its Broward, Immokalee and Tampa casinos, but not at its Brighton and Big Cypress casinos, and the continuation of Class III slots at all seven of its casinos.
After three years and just as many attempts, Gov. Charlie Crist and the Seminole Tribe announced Tuesday they have a gambling agreement that balances the needs of the state and the tribe -- and legislators. The result, they say, is legislation expected to pass this week ratifying a compact that would guarantee the state $1 billion in new revenue for the next five years and possibly $500 million more.
The proposal is expected to be approved by the tribal council Wednesday morning in Hollywood, signed by Crist later in the day, and ratified by the House and Senate as early as Thursday.
``This really bodes well for the future of Florida,'' Crist said at a news conference announcing the agreement on Tuesday, adding that he hopes the money will be directed to education. ``The compact will help improve the quality of life for all Floridians and it could benefit the tribe and all our entire state.''
The linchpin of the deal is the plan to authorize -- for five years only, and at five of the tribe's seven casinos -- card games that currently are not legal in Florida. In previous talks, the prospect of the tribe offering blackjack, baccarat and chemin de fer -- table games that weren't allowed anywhere else in Florida -- repeatedly stalled attempts at compromise.
Former Gov. Jeb Bush and the more conservative House always fought the games as an expansion of gambling in Florida, while the more moderate Senate wanted to give the state's horse and dog tracks and jai alai frontons the opportunity to offer the same games to compete with the tribe.
The five-year limit gives the tribe the assurance that the Legislature won't give the parimutuels the card games as the tribe expands the games and makes other investments in its gambling empire.
``When the tribe is committing this type of money, it's important to know the scope of gaming,'' said Jim Allen, CEO of the Seminole's Hard Rock Casino in Hollywood who proposed the five-year limit when talks resumed with legislators early this year.
After the tribe operates the card games for five years, the Legislature must either pass a law to allow them to continue or order the tribe to halt the games. Lawmakers could also expand casinos to other parts of Florida. In that case, the tribe would be allowed to reduce the amount of money it pays the state.
If the Legislature doesn't take any action at all, the authorization for the table games expires after the five years. The tribe would still have to pay the state to continue operating Las Vegas-style, or Class III, slot machines for the next 15 years.
``At the end of the day, what we have created is a good basis for moving forward and some real equity,'' said Rep. Bill Galvano, a Bradenton Republican and the key legislative negotiator with the tribe.
As a condition of approving the compact, the Legislature will also approve a parimutuel equity bill to lower the tax rate on slot machines for dog tracks, horse tracks and jai alai frontons in Miami-Dade and Broward from 50 percent to 35 percent. The bill will also extend hours, betting limits and clean up some loopholes in the law to favor parimutuels.
``I'm happy with it,'' said Dan Adkins, president of Mardi Gras Casino and Gaming in Hollywood. ``I view it as a way to start to deliver what we promised. We've had our hands tied with this tax rate.''
He said his casino will use the tax break to expand and better promote its games. Galvano, Sen. Dennis Jones, lawyers for the governor and representatives of the tribe finalized the agreement during negotiations on Friday.
The proposal allows the tribe exclusive operation of table games at its Broward, Immokalee and Tampa casinos, but not at its Brighton casino in Okeechobee or its Big Cypress casino in Clewiston. It will be allowed to operate Class III, Las Vegas-style slot machines at all seven casinos.
The payments to the state will be broken down this way: $150 million per year for years one and two, $233 million for years three and four and $234 million for year five. Additionally, because the agreement will require the tribe to pay 10 percent of its net revenue to the state over the last three years of the table-game agreement, legislative staff members expect the payments to exceed the minimum amounts -- by an estimated $200 million.
Add to that the $287 million that will be in the bank from the tribe -- because it has been sending the state $12.5 million a month since Crist signed the first, now-defunct compact in November 2007 -- and House and Senate negotiators say they can comfortably predict the state will net $1.5 billion over five years.
The proposal allows the 19 parimutuels outside of Miami-Dade and Broward to install as many as 350 bingo-style machines, vending machines that dispense lottery tickets and historic racing machines. The proposal explicitly defines the games to make sure they do not operate or look too similar to slot machines.
The historic racing machines are patterned after games already offered in other states, which allow players to bet on horse or dog races. The historic races would have a maximum prize of $1,000 to $2,500. The compact also requires the tribe to operate a training and education program on compulsive gambling and provide materials about a 24-hour gambling helpline and maintain a list of problem gamblers
The tribe agrees to waive its tribal sovereign immunity and be subject to lawsuits if visitors to its property are injured. The lawsuits, however, will be held to the same limits as the state -- currently at $100,000 to $200,000 per incident.

Will Miami Jai-Alai Ever Get Slots?
Answer Below

As I Was Watching A Game And Thinking It Over,
I Now Have The Answer!

General Manager Dan Licciardi still feels confident that something will break soon."As I've said before,it's not a matter of 'if' it will happen,but a matter of when."said Licciardi

Source: Northern Star Magazine,The Jai-Alai Corner W/"Big Dave Lemmon..March 2010

Miami's Overall Wins Leaders
1-Lopez 147
2-Goikoetxea 125
3-Irastorza 98
4-Aitzol 94
5-Chauderson 88


Stats Through April 5th,2010

---

Miami Player's Absentee Report:

Click hereMiami Entries & Results Click Here Miami Player Statistics

Click here

Miami Jai-Alai is located at
3500 N.W. 37th Avenue
(36th st. & 37th ave.)
Miami Fl (305) 633-6400
Miami To Undergo Extensive Renovations.
April,2010
Now,the ancient building will undergo extensive renovations this summer as Miami Jai-Alai hopes to move into a new gambling era by bringing slot machines into a modern casino,adjacent to a playing court that will resume hosting the finest jai-alai players in the world-pelotaris that will continue to thrill fans with the traditional sport.
While exact renovations plans will be determined by ongoing legislative changes this spring that will presumably affect investment revenue for the fronton,this much is clear:there will be a planned dark period for live jai-alai for the first time in over twenty years.
The final day of jai-alai for approximately four months will be Friday,April 30th.Depending on the eventual scope of the renovations and the down time-is hoping to return to regular business sometime in September.
Note:The Miami Fronton will remain open for POKER & SIMULCASTING during the remodlingThe Fort Pierce Fronton is located between I-95 and the Florida Turnpike at 1750 South Kings Hwy.If travling north from South Fl,take I-95 to exit 129 or the Turnpike to exit 152.Go east from the turnpike or west from I-95 to S.Kings Highway,then north a mile to the fronton.
Source: The Jai-Alai Corner w/Big Dave Lemmon
Fort Pierce 2009 Roster


Fort Pierce Jai-Alai Open year Round For Poker & Simulcasting..
Live Jai-Alai Starts in May 7th, 2010
Ft Pierce Website
Fort Pierce Opens For LIVE Jai-alai on May 7th,2010


Fort Pierce Website Click Here



This website is a tribute to David kelly aka "Thee Kellyaga" and Jack Carr


To Contact JaiAlaiUSA
JaiAlaiUSA@Aol.Com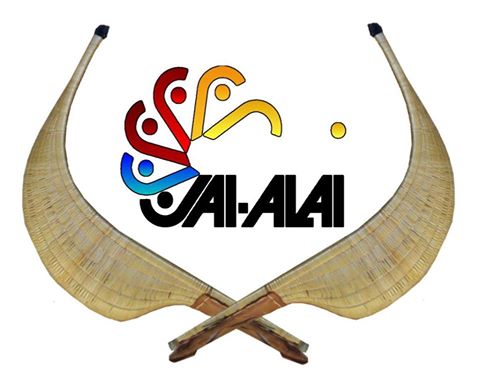 ---
JaiAlaiUSA On Facebook
FaceBookOur E-mail JaiAlaiUSA@Aol.com